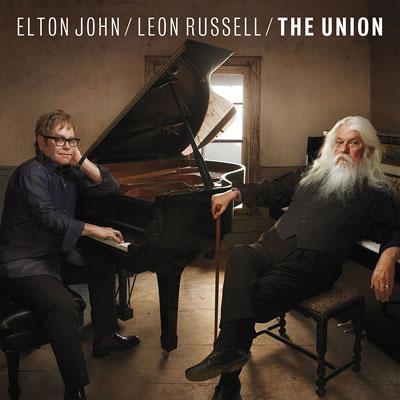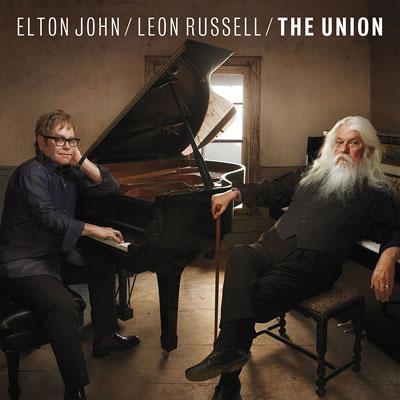 In their prime, Elton John and Leon Russell were the dominating songwriters and performers of the 70's musical scene. Over the past several decades the artists have slowly withdrawn from the public eye. Russell and John have made a triumphant return with their brand new record: "The Union."
Beautifully crafted by producer T-Bone Burnett, Elton John and Leon Russell come together to form a glorious new sound that has yet to be heard. The first single released, "If it Wasn't for Bad, You'd be Good", was a rollicking ironic tune that became a staple for contemporary radio stations worldwide.  The true beauty behind the record is the unique use of two grand pianos, which create a full rich sound that isn't often utilized in modern-day recordings.  Elton John has made a full comeback and his songwriting is as supreme as it was in the mid-seventies, meanwhile Leon Russell adds his own dark touch to the mix and even wrote a tribute song to John himself.
What makes this such a timeless record is its ability to affect you differently each time you listen to it. It certainly uses a layering technique that is impossible to grasp with just one listen. If dark excellence in the form of an instant classic is what you seek, then "The Union" is most certainly the record for you.
Key Songs: "If it wasn't For Bad, You'd Be Good", "Eight-Hundred Dollar Shoes"