Sydney Norvell Strikes Again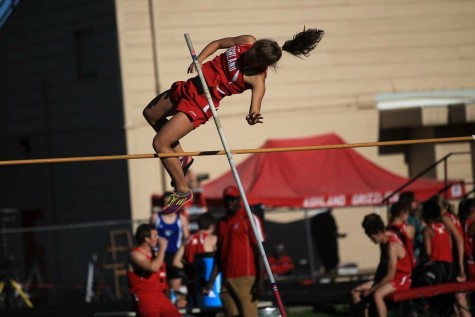 Sydney Norvell is a senior at Ashland High School, and the current holder of the girls' pole vaulting record. At a recent track meet, Norvell blew the previous record of 9 feet 9 inches out of the water. Her vault, 10 feet 6 inches, was a personal record of Norvell's, and quite frankly, a fantastic vault.
"I was super excited! I love to set goals for myself and I surpassed the goal I had in mind so I was super thrilled."
Norvell has been vaulting for two years, but this is the first year that she is vaulting with a pole that accurately fits her weight and height.
In pole vaulting, a competitor attempts to propel him or herself over a bar set at a certain height. The sport encourages participants to constantly try to better themselves, and set new goals. Norvell's previous goal was to get 10 feet 3 inches, but now that she has exceeded that, she has set a new one.
"I really want to make 11 feet and I'm going to work my hardest to achieve that." Norvell said.
Pole vaulting isn't Norvell's only sport, the athlete actually excels at five high intensity sports. They include Soccer, Swimming, Wrestling, Gymnastics, and of course, Track. Although she competes in what she states as "only three sports" at the time, Norvell still manages to tie in her experience as a level 9 gymnast with pole vaulting.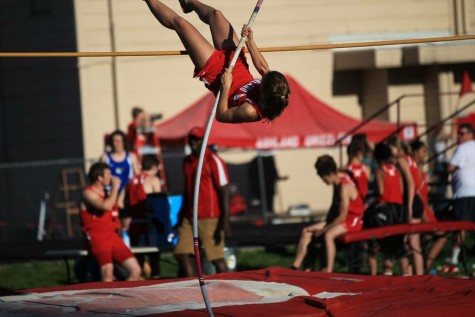 "I like how it's related to gymnastics. I always miss the sport of gymnastics and pole vault is the closest I can get to that feeling. I also like how you're always trying to achieve new heights, " She explains.
Coming this Thursday, May 14, Norvell is to compete in varsity districts for pole vaulting, and she is sure not to disappoint.