As many of you know, auditions for the play "Chicago" happened recently here at Ashland High School. Over 50 students auditioned for the upcoming spring musical. Only around 30 students were needed for this play, and Betsy Bishop, drama teacher, said it was one of the hardest decisions the theater has had to make.
"I never realized how much young talent was at this high school till now", Betsy Bishop commented after the many auditions on November 15 and 16. So if you didn't make it into this year musical do not worry. Next year auditions will be here faster then you think. If you would like to improve on your audition for next year's musical, here are some tips.
Dress nicely! Your appearance tells a lot about yourself.
Do not act nervous. If you are nervous in front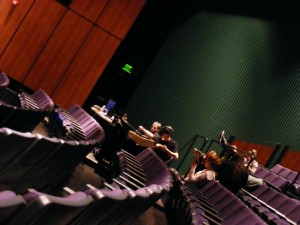 of the directors you will be more then likely nervous on stage.
Speak loudly. Show them how well you can project your voice!
These are just a few, but if you would like find out more, speak to Bishop. Good luck!