Road Trip Destinations
Going on a road trip? Here are a few must visit places in each state.
Alabama
Barber Vintage Motorsports Museum-  A vintage motorcycle and racecar museum with over 1200 vintage cars and motorcycles
U.S. Space & Rocket Center: A museum that has rockets and and achievements  on display
Arizona
The Grand Canyon- A huge Canyon
Hoover Dam- A concrete Dam that connects Arizona and Nevada
Arkansas
Hot Springs National Park:  A national park located next to hot springs
Crater of Diamonds States Park: A diamond-bearing site available to the public
California
Alcatraz: An island with a closed down federal prison
Venice Beach: Beachfront area in Los Angeles
Colorado
Pikes Peak: 14,115 summit of the Rocky Mountains
Great Sand Dunes National Park:  National Park with sand dunes
Connecticut
Mark Twain House: The home, now turned Museum of Mark Twain
Yale: One of the highest ranking universities in the world
Delaware
Firefly Music Festival: A music festival during June featuring genres from hard rock to alternative
Hagley Museum and Library: The museum features items from the early Du Pont family, and the library has books on business and politics.
Florida
Walt Disney World: a theme park resort
Universal Studios: A theme park where you can go behind the scenes of movies and go on rides.
Georgia
World of Coca-Cola: A museum featuring the history of Coca-Cola
Ghost Tours: There are many ghost tours available all of Georgia
Hawaii
Beaches: Beaches are the main and beautifulest attraction of Hawaii
Beaches A few beaches are Ho'Okipa, Maui and Waikiki Beach, Oahu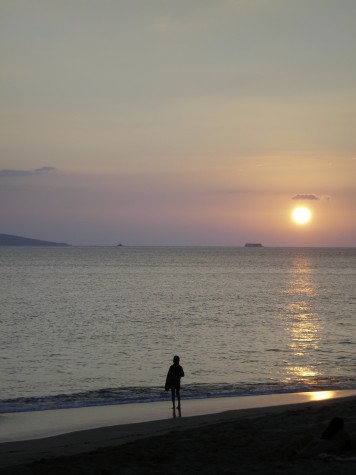 Idaho
Treefort Music Festival:  A indie rock festival
Bald Mountain Skiing Area: A ski area first opened in 1960
Illinois
Sweet Mandy B's Old-Fashioned Desserts: A famous sweet shop in illinois with treats ranging from cookies to ice cream to caramel apples.
Abraham Lincoln Presidential Library and Museum: Documents the life of Abraham Lincoln.
Indiana
Exotic Feline Rescue Center: A home to more than 215 exotic felines where you can go and visit them,
Indianapolis 500: A car race hold annually at the Indianapolis Motor Speedway.
Iowa
Adventure Land: An amusement park with over 100 rides.
Snake Alley:  The world's crookedest street.
Kansas
The Big Pool: The world's largest hand dug swimming pool.:
Sedgwick County Zoo: A wildlife park
Kentucky
The National Corvette Museum: A corvette museum
Kentucky Derby
Louisiana
French Quarter: The oldest neighborhood in New Orleans and home to major attractions in New Orleans
Mardi Gras: Annual carnival and parade festival in New Orleans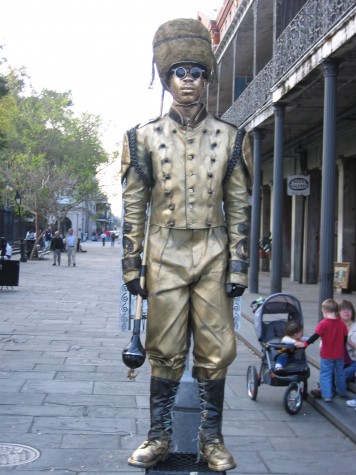 Maine
Cape Cod: A peninsula that attracts lots of tourists because of the beaches.
Lobster Feast: A festival with lots of activities and lobster.
Maryland
Baltimore Museum of Art: An art museum
Six Flags America: An amusement park with hundreds of rides.
Massachusetts
Harvard: One of the first Universities in America, and one of the best Universities in the world
Martha's Vineyard
Michigan
Great Lakes: Connected bodies of water
Michigan University: A university in Michigan
Minnesota
Twin Cities: Minneapolis and Saint Paul
Mall of America: One of the largest malls in the United States.
Mississippi
Jackson Zoo: A zoo with over 120 species of animals.
Rowan Oak: William Faulkner's home
Missouri
Silver Dollar City: Theme park opened opened in 1960
Gateway Arch: 630 foot arch in St. Louis.
Montana
Glacier National Park:  A National park  that has two mountain ranges, diverse plant and animal species.
Moss Mansion: A historic house museum.
Nebraska
Durham Museum:  A museum that has artifacts from western history.
Freedom Park: Is a museum and an outdoor park.
Nevada
Simpson house: Real life replica of the Simpson House
Hoover Dam: Concrete arch-gravity dam.
New Hampshire
Mount Washington:  A mountain that has one of the largest peaks in the United States.
Franconia Notch State Park:  A park with lots of attractions
New Jersey
Liberty State Park: A park in New Jersey that faces Liberty Island and Ellis Island
Princeton: One of the top universities in the United States.
New Mexico
Rio Grande Gorge: A gorge in New Mexico
Roswell: A town known for UFO incidents.
New York
Times Square: An intersection in New York City that is very popular
Empire State Building: A skyscraper in Manhattan.
North Carolina
Smoky Mountains: A mountain range that goes through North Carolina.
Biltmore Estate: A large estate.
North Dakota
Dakota Dinosaur Museum: A dinosaur museum.
Fargo Air Museum: An aviation museum.
Ohio
Rock 'n' Roll Hall of Fame:  A museum featuring some of the world's greatest musicians.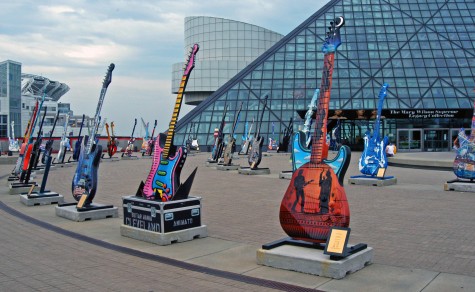 Kings Island:  An amusement park that is on 364-acres of land.
Oklahoma
White Water Bay: A water amusement park.
National  Cowboy and Western Heritage Museum: A museum featuring western culture and artifacts.
Oregon
Powell's Books: The largest independent bookstore in the world.
Voodoo Doughnuts: Doughnut shop with outrageous types of donuts
Pennsylvania
Hershey Factory: A factory featuring the brand Hershey.
UPenn: An ivy league University
Rhode Island
Brown University: An ivy league University
Newport Cliff Walk: A walkway opened to the public on a  cliff in Newport.
South Carolina
Fort Sumter: A fort that was fought on during the American Civil War.
Myrtle Beach Boardwalk: A boardwalk with activities.
South Dakota
Mount Rushmore: A sculpture with Presidents' heads on them.
Crazy Horse Memorial: A mountain monument
Tennessee
Titanic Museum: A replica of the Titanic
Graceland: The former home of Elvis Presley
Texas
ACL: Austin City Limits, one of the largest music festivals in the United States
Barton Springs: Natural water springs aquifer swimmining pool
Utah
Family History Library: One of the largest genealogy research library in the United States
Great Salt Lake: A lake in Salt Lake City
Vermont
Lake Champlain: A freshwater lake.
Coolidge Homestead: Calvin Coolidge's former house
Virginia
Langly: Where the CIA Headquarters are.
Monticello
Washington
Space Needle: An observation tower
Mt. St. Helen: A volcano that erupted in 1980.
West Virginia
New River Gorge Bridge:  A stele bridge.
The Greenbrier: A 5-star resort.
Wisconsin
University of Wisconsin-Madison: A university
Milwaukee Brewing Company: The brewing factory of the Milwaukee Brewing Company
Wyoming
Yellowstone National Park: A national park that has a volcano in it.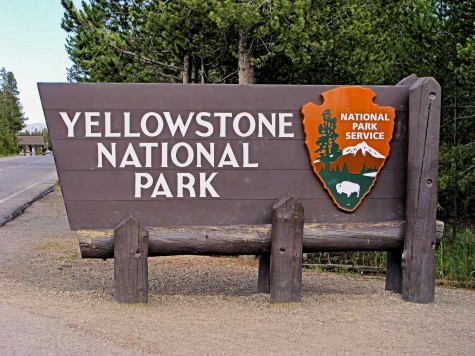 Old Faithful: A geyser located in Yellowstone National Park