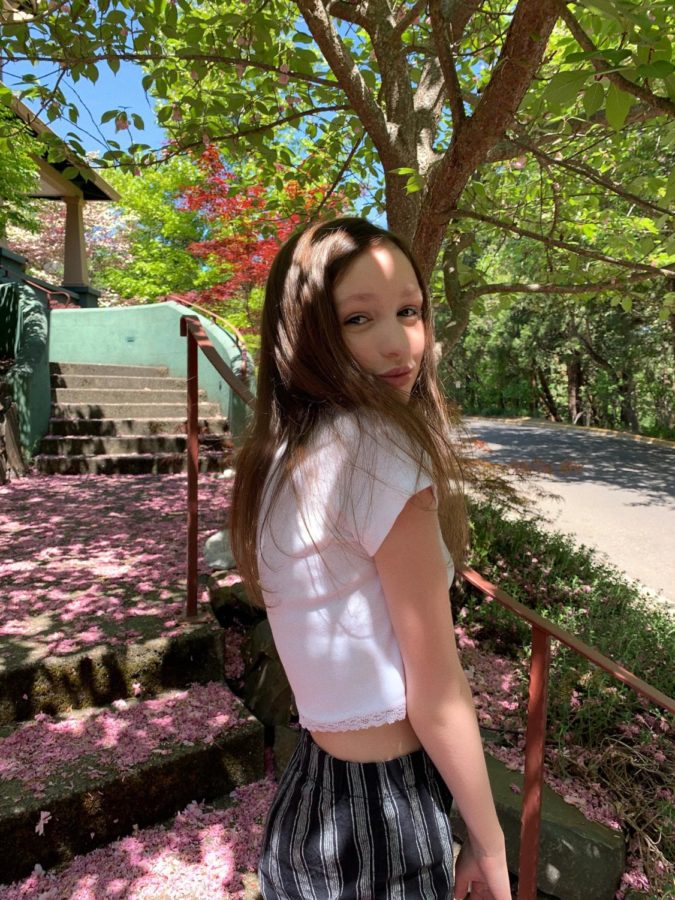 Eliza Connolly is a junior at Ashland High School and the middle sibling of three. She has grown up and
lived in Ashland for all her life. She has a strong passion and ambition for the art of acting and wants to
continue to work towards that goal. For this year, she has chosen to take advantage a new opportunity
and is happily joining the Rogue News this year as part of it's staff. She is looking forward to the
experience and the fun that may come with it.
As of now, Eliza is not participating in any theatre classes at the high school this year, although she has
played roles in productions put on by local theaters in our community. So, even though she is dedicating
some of her time this year to the school's newspaper, that will not cause any dents in her interest and
aspiration in theatre and acting. The goal she intends to reach with her acting at some point, is landing a
role on a tv show or on a movie.
When Eliza is not at school or acting, she enjoys playing video games and spending time with her two
cats. She also enjoys listening to musical/show tunes music as well as RMB and electro music. She has
multiple hobbies, interests, and tries to fill her time with fun and entertaining classes. This year she is
also participating in culinary class as one of her other electives. While filling her life with hobbies,
passions, likes and family, she will keep working towards her much wanted goal of becoming an actor.
, Writer