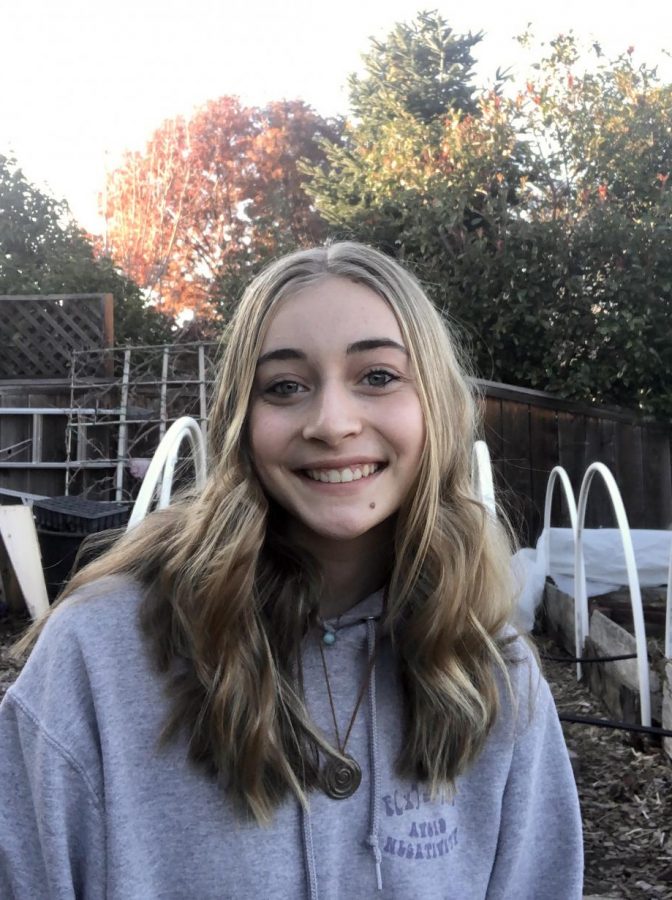 Primarily raised in Ashland, Aliah John, now a sophomore at Ashland High School, grew up taking risks. John's mom, Tracy, teaches gymnastics, so naturally she started doing it at two years old. John went on to do gymnastics for ten years, but at the age of twelve she stopped. Her adolescence had approached, and she was ready to assert her autonomy. She still stayed active, but the creativity that poured out of her couldn't keep doing something as tangible as gymnastics. Instead, she joined Danceworks, a local dance company in Ashland.
There, she honed her self-expression into hip-hop and contemporary dance. Not only did she dance after quitting gymnastics, but she also kickboxes; which she describes as a stress reliever. John has danced for six years, until recently, when she broke her foot. Trapped endlessly in her house during quarantine, without dance, and without any other outlet to express herself creatively, she turned to her guitar that she got and learned how to play at nine years
old. She has been spending her free time, which all of us seem to have a lot of, writing songs and making music. Although, as she explained, she doesn't have too much life experience quite yet to write songs about. Nevertheless, she still loves to do it, as she is a natural writer.
When broached with the haunting question every teenager knows all too well, "what kind of career do you see yourself pursuing, " she paused. Obviously, songwriting is a passion of hers, but she went on to explain an eighth-grade project she did. Her project was helping at the Ashland Fire Department, which sparked her interest in being a paramedic. She explicated on her passion for helping people in a big way. Along with an interest of medicine, she told me a possibility of being a lawyer, or even a journalist; presumably why she is taking Rogue News. The theme I found in all the careers she's interested in was expressing herself, not staying quiet, hidden in the back and taking on some sort of a leadership role. In the end though, whether she becomes a famous singer/songwriter or a successful lawyer like Elle Woods in Legally Blonde, she exclaims, "I want to make a difference."
Aliah John, Writer
Oct 30, 2020

The Effect of Online Learning on Teenagers

(Story)