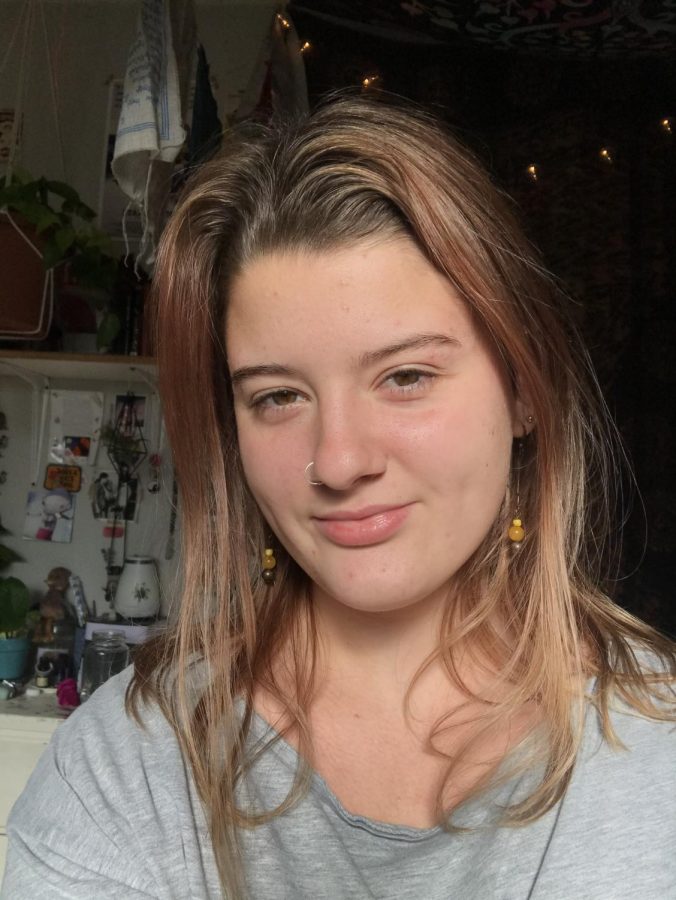 Ella Thacher first got to Southern Oregon in the 6th grade. She hails from Ohio, and when asked if the two states were much different, she elaborated. Coming from a town within the state capital, a stereotypically dismal part of Ohio, there were major issues within the city, and moving to Ashland has provided her with a nice change of pace. "The first time I saw a reusable grocery bag was when I moved here," it's much different from Ohio.
Her family is quite large, she has three brothers, two dogs, and two cats. Her one younger brother and her band together to be the comedic relief of the family, "if our family was a show we'd be the two side characters." Her two cats are named Phineas and Furb. Oddly enough, they got Furb first and he isn't named after the Phineas and Ferb TV show. He's named after the children's toy Furby.
Ella has wanted to participate in rogue news since 9th grade, but it hadn't been put into her schedule until this year, her senior year. Her mother had encouraged her to do Rogue News since she too had participated in the school newspaper in her high school days. Ella is immediately sweet, kind and funny, and is going to be an incredible contribution to rogue news this year.
Ella Thacher, Writer
Jan 20, 2021

Top Conspiracy Theories of 2020

(Story)

Nov 24, 2020

Donald Trump: A Baby without His Binky

(Story)

Oct 29, 2020

AHS Clubs During Online School

(Story)