The Future Ambassadors of AHS
Throughout the past few months, Ashland's two Rotary Clubs have each been preparing to send a Ashland High School student away for a full year. Every year, 2-3 students are accepted into an exchange program, giving them the opportunity to live with a host family and study in a foreign school while representing Ashland. This Summer, as Jane Takeda and Lucy Lefkowitz return from their adventures abroad in Finland and Chile, two new Rotary ambassadors will be sent away: current sophomores Mitchell Finell, and Nahanni Lukes.
Mitchell Fennell
Mitchell Fennell first got involved with the Ashland Rotary clubs when, as a Freshman, he found out about the Short Term Exchange Program (STEP). It sounded like something he would love to do. Plus, he heard the announcement for applications right after getting in an "inconsequential" fight with his mother. Said Fennell, "leaving for about a month sounded very desirable right about then. My fight with her lasted only a few hours, but my desire to travel stayed with me".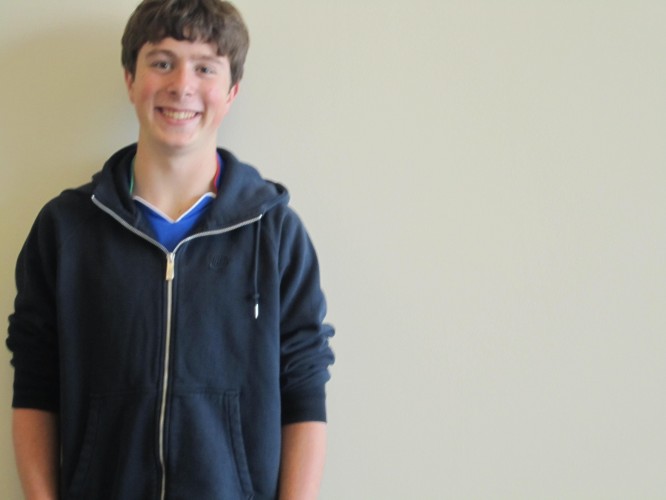 Fennell's month long exchange in Italy was an incredible experience, so he decided to apply to go away a second time. However, instead of a month, he would be leaving for a year.
This Summer, Fennell plans to leave for Germany. He chose this particular destination because after extensive travel with his family, he has found that Europe fits him best.
"I know it's a cliche. But Europe, especially the North, has a personality that I like," Fennell explained. When asked what he will miss most, he replied. "The thing that I will miss most about Ashland is my friends and Family. When I go, I will basically be starting over with a new school, new family, and new friends. My life here is pretty much stable and predictable. I have a good life here and leaving that behind might be hard. I think that this exchange will be good for me. Sometimes, it takes a kick in my pants to get me outside my bubble. I know that this exchange will be not so much a kick, as a rocket ship strapped to my legs sending me an ocean away from my comfort zone. This exchange will be a very healthy experience for me. Going abroad is a truly humbling experience."
Nahanni Lukes
When Nahanni Lukes first found out she was going to Belgium, she started crying. The fit seemed absolutely perfect for her. Somehow, she intuitively knew before the countries were announced, that Belgium was her future home. Joked Lukes, "I called it! I just knew."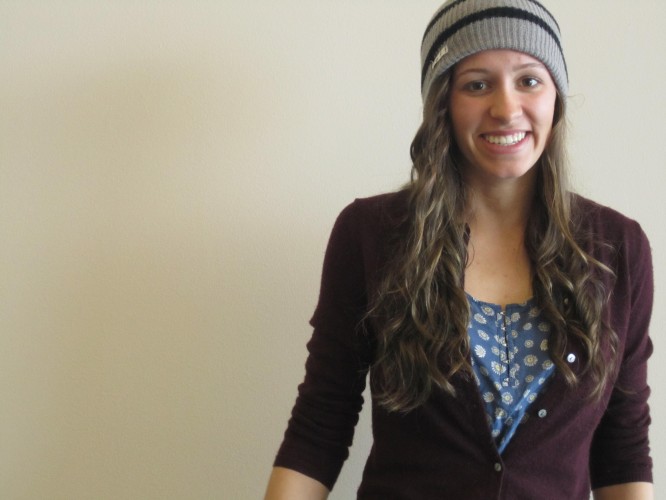 Lukes has been dreaming of foreign exchange ever since her days at the Siskiyou school. She even tried to apply as a Freshman, but when her mother suggested that perhaps she was a bit too young, she decided to wait a year. Now, she is incredibly excited.
The first impression that Lukes gives is a very talkative one. She is enthusiastic, outgoing, and speaks at about a mile-a-minute. However, Lukes has never taken a French class in her life. Spending a year in Belgium, where French is the native language, should be quite an adjustment. Surprisingly, this change is what Lukes is looking forward to most. "I want to be like a five-year old again." She explains about learning a new language. She also added that it will be nice to listen for a change. Lukes expects the language barrier to be a double-edged sword. Although she is looking forward to pushing out of her comfort zone, she knows the transition will be incredibly difficult.
Lukes thought about spending only a semester abroad, but she quickly knew that a year would be the best decision. "By the time the first semester ends, you're just beginning to feel immersed. I want it to be more than just a vacation. [Belgium] will be my home. I'll live there."
Leave a Comment