Goodbye Exchange Students – We Will Miss You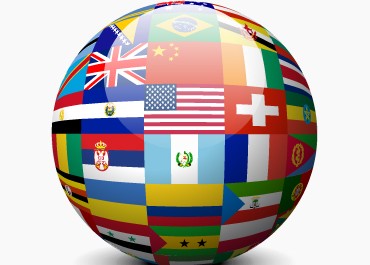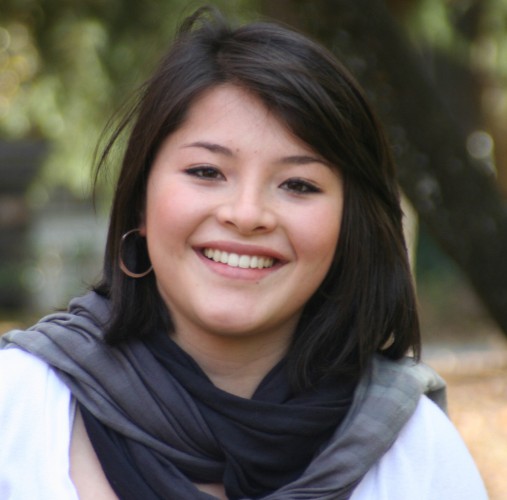 Nicole Maldonado (Interviewed by Veronica Pascual)
Nikole Maldonado is a beautiful and very intelligent girl. Nikole came from Ecuador and came here on the foreign exchange program, she has experienced two different entire cultures and although it is hard to adapt but she is doing great here! In America Nikole has done a great amount of stuff for our community, she has participated in helping with the Food Bank and in planting flowers for people who cannot do their own yard work.
While being here Nikole has had to learn how to be away from home and her country, Nikole has had to go through challenges with finding out what she would like to do with her time here and use it wisely. Nikole came from Ecuador, so coming here was a totally different change in the people, food, lifestyle, and academic wise. Academic wise Nikole said it was much easier because in Ecuador she goes to a international school, and at her school they are all AP classes. The change in people from here and Ecuador was drastic because she was so used to the people that she knew and who she has been with since the beginning.
Nikole is quite the athlete, this played for our tennis team and went to districts, at districts she won the quarter finals. Nikole was quite the superstar.   Nikole is a very curious and wonderful girl, at school her favorite class was literature and art; she loved learning about our countries part and more about our culture. Although it was a drastic change she loved seeing the difference even if in some ways it could've been better or it wasn't as positive.
Nikole has big dreams, when she returns to Ecuador she is only staying for two months and then moving to Boise, Idaho to attend Northwest Nazarene University, where she will be studying special education. Nikole's stay here has  overall been a great experience, she met some new people in her life that she will stay in touch with, had a wonderful host family and she did so many good this. Good luck Nikole, you rock!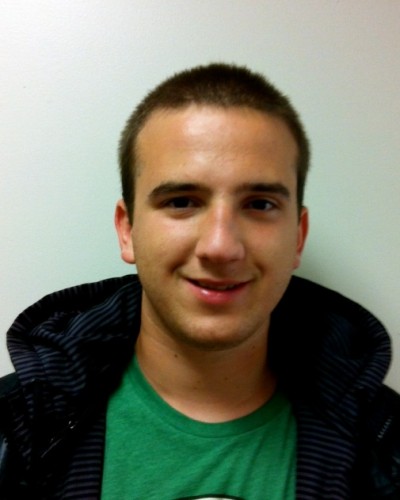 Luka Micic (Interviewed by Kristin Fitzpatrick)
Luka Micic is an Ashland High School exchange student who recently graduated on June 8. He originally is from Serbia where he spends his time hanging out with friends, and playing sports. Luka shared with the Rogue News that he enjoyed the exchange program and staying in Ashland. He added that he particularly liked his host family- the Krants.
" There is a lot more homework here," explained Luka. Which meant long hours spent mindlessly studying rather than snowboarding on Mt. Ashland, one of his favorite winter activities. Although Ashland High gave Luka a hefty homework load there is no doubt that he succeeded to amaze us all. His fellow American Studies classmates were more than impressed when he proved that he knew more about American history then they themselves!
Luka plans to stay for a few more weeks before catching a flight home to Serbia where he will bring home experiences that will last a lifetime.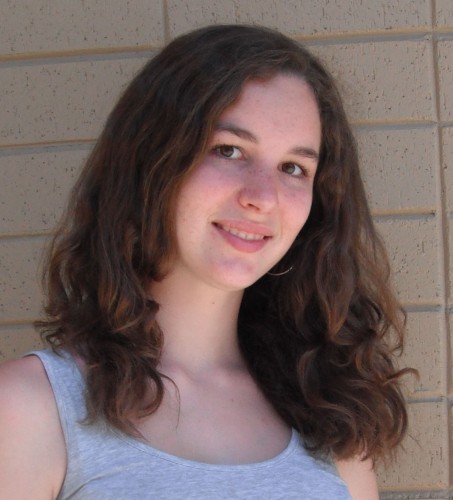 Felicitas Weismann (Interviewed by Cheyenne Fletcher)
Possibly the saddest part of the end of the school year is saying goodbye to our new foreign exchange friends. Felicitas Weismann, from Germany, shared her ups from spending nearly a year in Ashland.
"The people are awesome. The Shakespeare stuff is really cool and I really like Ashland High School, it's just a great community."
On going back to Germany, the thoughts are a bit deeper. "I have very mixed feelings. I will miss everyone a lot. I am not looking forward to going to school in Germany, but I'm looking forward to seeing my friends and family."
She is, however, happy to go back to Germany. "I am looking forward to the food and public transportation system."
We will all miss you, Felicitas! Her final words for us here in Ashland-
"Ich werde Ashland cehr vermission!"  ("I will miss Ashland!")
Daniele de Andrade (Interviewed by Anya Scott)
When I first interviewed exchange student Daniele de Andrade (Brazil) last fall, her English was spared and she was reluctant to share a lot of information. I now interview her in late spring. The school year is almost over and she has conflicting emotions about it.
"I'm happy to be going home, but I also feel really sad, because saying goodbyes are hard and I don't know if I'll see everyone again." Daniele said. "It's a weird mix of feelings."
When asked about what she will miss about Ashland, Daniele responded, "I love how people just don't care. They live free. I'll miss that feeling."
After school is let out, she won't be leaving just yet.  She leaves in mid-July, and right before that she will be taking a big trip to the Grand Canyon.
She hopes to be able to visit Ashland in the future.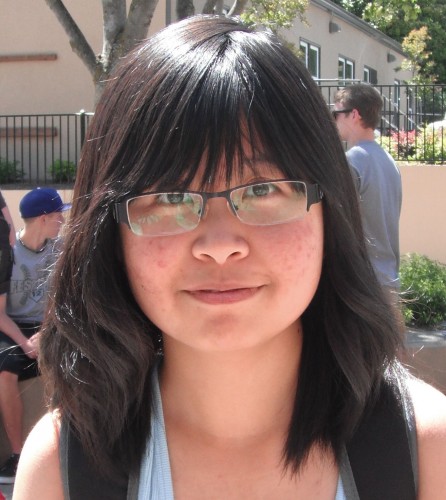 Worawan Klinsawai (Interviewed by Alison Roden)
Our Thai exchange student, Worawan Klinsawai (more commonly known as Por) is sad to be leaving Ashland High School. Peaceful, artistic, and tiny is Klinsawai's definition of Ashland after living over nine months in the home of the Grizzlies.
"I feel so lucky that I could spend a school year in the US here and have gotten to know AHS teachers and friends," Klinsawai says. "I love walking downtown by myself and seeing things around the town. But, one thing I notice is every time I walk by people, they'll always smile or say hi to me which makes me feel like I'm at home. Ashlanders are so sweet."
"I am going to be happy and sad at the same time (to go back to Thailand). Like I always tell people; I've been thinking of my family the whole time while I'm starting in the US. I've also met and grown a relationship with a lot of people. It is hard to say bye. Well, I would say there will be so many emotions going on while I'm flying back there."
"When I first get here it was very hard for me, (learning the language and communicating). My friends and family helped me a lot and supported me with my English. This year was so fantastic and wonderful to meet so many nice people and make so many friends. High school is very different, so I have learnt a lot about the culture here. I feel thankful to everybody who I have met and talked to and made friends with. I'm going to miss this high school so so much. I love Ashland High School! ฉันรักแอชแลนด์ไฮสคูล!"
Leave a Comment