Artist Profile: Madelyn Getzof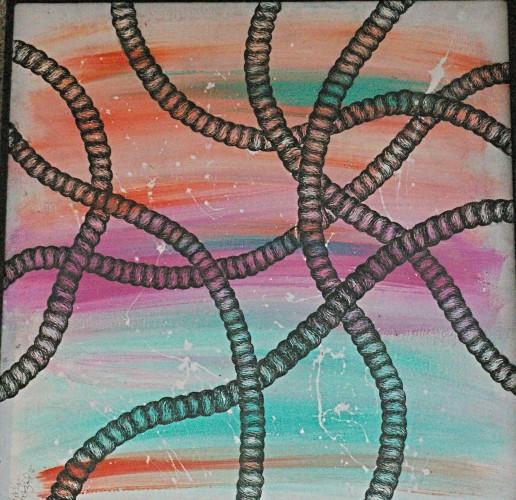 Striking black ink outlining mellow colors are the defining characteristics of Madelyn Getzoff's art. Raised with a paintbrush and pencil in hand, art has always been an important factor in her life, translating her talent to her senior project and eventually one day even a career.
Throughout her life, Getzoff has participated in numerous art classes, including Mark Shoenleber's art class here at AHS. In the class, she vastly expand her art with the access to new tools and techniques. "You can make the class anything you want… you can make it follow a structure if you want or you can make it completely your own. " It was in art class that Madelyn discovered her fondness for ink and quill with its simple yet bold appearance. She incorporates it now into many of her pieces accompanied by simple colors to produce a strong, yet smooth feel to the piece.
Getzoff gathers her inspiration from all around her.  Sometimes her inspiration is the art of fellow students, other times it's street art she sees, like on a trip to Canada where graffiti under a bridge inspired her favorite piece. "It intrigues me" she says.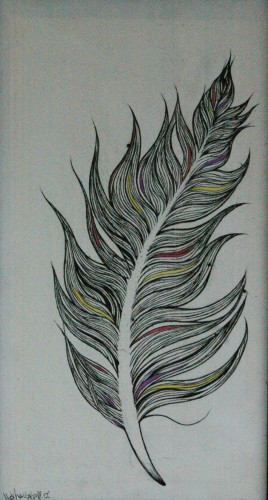 Earlier this year, Getzoff had two pieces of art displayed at the Winter Fine Arts Festival.
For her senior project, Getzoff wanted take her art a step further. With help from Mark Shoenleber, she put together a gallery show at the Ashland Art Center for the First Friday Art-walk. It was her first formal showing of her art to the public and she felt that it was very successful event.
In the future, Getzoff does not want directly pursue art. "I don't want to live the 'scrape-by' lifestyle of a starving artist." Instead, she hopes to major in interior design and minor in business. This gives her the opportunity to continue to express her creativity and follow her passion next year at Oregon State University.
Leave a Comment