Ben Sager
Ben Sager has been taking pictures since he was six, and he officially declared himself a photographer three years ago. His initial inspiration came from his Aunt Shari; she put a camera in his hands for the first time and pushed him to take art classes. The inspiration goes further than photography. "She not only inspired photography, but also creativity," says Sager.
Sager does all sorts of photography and he calls himself a "fine art" photographer because he hasn't narrowed down his field. "I have remained very open to all styles of photography – taking what I have learned from one and applying those skills to another." He likes to have variation in the content of his work because it drives him to make new things. His favorite type of photography is landscapes. "I took a two day photoshop course with Sean Bagshaw, and since then, shooting and editing landscapes has been a huge hobby of mine."
Currently he is working in advertising for Mercedes-Benz of Medford and he enjoys learning how to advertise and photograph a product. He and his friend Hudson had similar interests, but Hudson was more into film. They decided to combine their talents and make money off of it. Hudson, being a car enthusiast, called nearby dealerships looking for an advertising job for him and Sager. Mercedes-Benz of Medford was the only dealership to call back and since then they have worked for the dealership. Sager is says he has learned new methods of photography and is glad he has gotten the opportunity.

Sager's photography is going to be featured in the upcoming Friday Art Walk on March 1st.
.
Leave a Comment
About the Contributor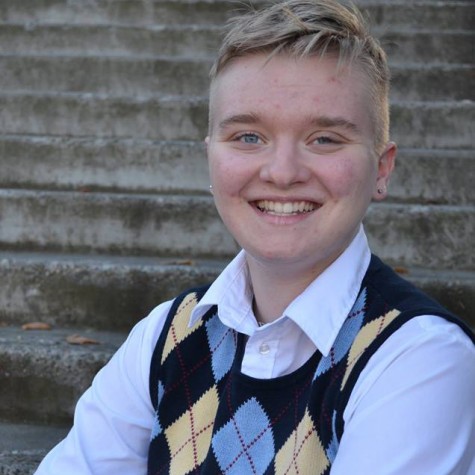 Regina McGough, Editor-In-Chief
Regina is a senior at Ashland High School. She spends most of her time on school work but enjoys reading science fiction and fantasy novels. Her family...