The Inspire Program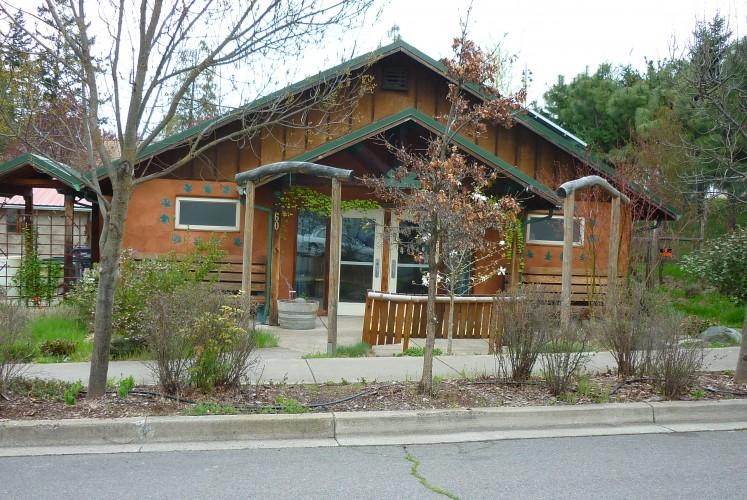 There are different ways for society to help young adults who may have difficulty transitioning into the adult world. Under special education law, individuals with exceptionalities have an opportunity for life skills support services through the age of 21. Fortunately, Ashland boasts an exceptional transition program designed to prepare young adults aged 18-21 for independent living: the Inspire Program, run by Kim Budd.
The Inspire Program is located just down the street from the High school, on Morse Street. The charming little building was once the Wilderness Charter School.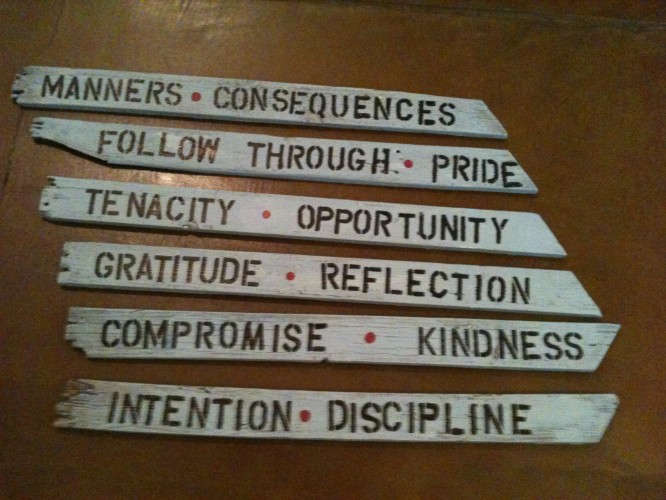 What Budd aims to do is to have her students leave the program feeling confident and prepared for adulthood. "My goal is to remove myself from their world of help," says Budd.  Communication and vocational skills are taught and fine-tuned for smooth social interaction. A labeled masking-tape layout of the streets of Ashland provides a visual sense of making one's way around Ashland. But the impact of Inspire expands beyond the classroom; Budd often takes her students out into the community to teach them how to grocery shop, ride the bus, and even mange money through a personal checking account. In fact, Budd and her students have been preparing resumes. Right before Christmas, Budd's students will be attending formal job interviews; a big developmental step.
     For the past three years, the students and faculty of Inspire have prepared and hosted a Thanksgiving feast. Traditionally, Budd has taken on the task of preparing the turkey, while the students took care of everything else, such as shopping and preparing for the rest of the meal. But this year, the students handled everything, including the turkey- stuffing and all.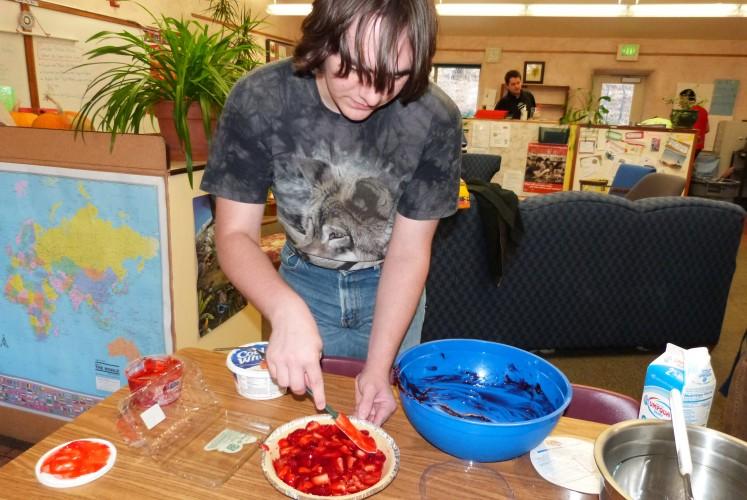 "I almost fell to my knees with joy when I saw Jacob and Bailey," two students of the Inspire Program, "walk in with our fantastic turkey! The two guys took the initiative to cook the big bird at their home, and they did a fabulous job! I was so proud of them!" Budd exclaimed. "We ate all sorts of great food, had many guests, and had a great day!" Of course, this celebratory meal would not have been possible without the generous support of the Ashland Schools Foundation, who Inspire graciously thanks for awarding their program with several grants for their Food for Thought cooking program. With our city being the home of such a superb program, our community is more extraordinary than most; a gift that the people of Ashland are very grateful for.
Leave a Comment