A Gatsby-Themed Winter Formal?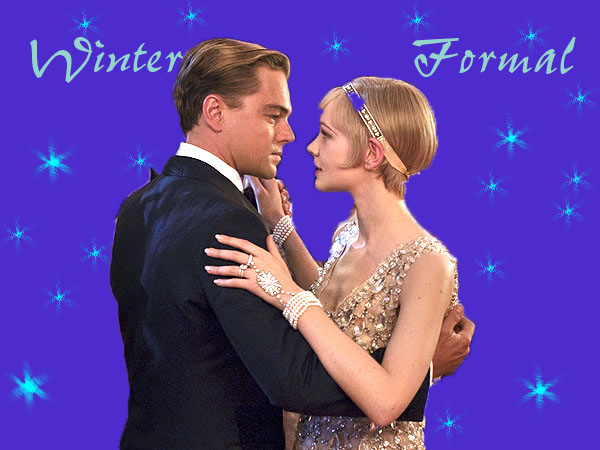 This year Ashland High School's plan for the Winter Formal Dance is a "Great Gatsby" theme. But we all know this means "roaring twenties," because a Gatsby Party ain't a Gatsby Party until at least two people are dead, and everyone is disillusioned with the jazz age as a whole.
If you've read The Great Gatsby, or at least the Sparknotes, you're probably either dreading this dance or ridiculously excited about it. It's not surprising how much our students dig the 1920's, especially considering how hung up Mr. Sturdevant is on that part of the curriculum.  Flapper girls in shiny dresses, gangsters in classy suits… sounds like the cat's pajamas, doesn't it?
If you want to be really cool, though, you have to get creative with your outfit. Instead of flashy dime-a-dozen dancers or pinstriped mob bosses, try out these hip alternatives:
A well-intentioned stalker.

A terrible husband.

Just drape yourself in green christmas lights. Just do it.
The dance itself is at 8:00 PM on February 22, at the SOU Britt Ballroom, which is lucky, because they probably can't fit a swimming pool in there.
Leave a Comment