Rogue Valley Mall Art Exhibit
Last Sunday a collection of students' artwork was shown in The Rogue Valley Mall.  The artwork was was chosen Ms. Spear beforehand, with a variety of students contributing.  Students that had their work shown in the mall were given a certificate of completion from Ms. Spear.
At the exhibit, a collection of violins, an upright bassist, and a cellist played music for the assembled onlookers.
The artwork itself ranged from realistic pencil drawings to abstract water colors.  Similarly sized symbolic collages were portrayed next to oil-painted landscapes.
Sam Scharf, an art teacher at Ashland High School who had sixteen of his art students featured in the exhibit, was excited about the event. "It gives the art exposure to people who are moving through their lives and may not seek out the art," he said.   Sonora Mindling-Werling, a student in Scharf's class said, "I love that I get to have opportunities to have my artwork seen around here."
Ashland High School often provides opportunities for students to showcase their artwork in public events.  This exhibit at The Rogue Valley Mall is just one of many openings students have, with other locations including: Creekside Pizza, SOU, and Pangea Grill.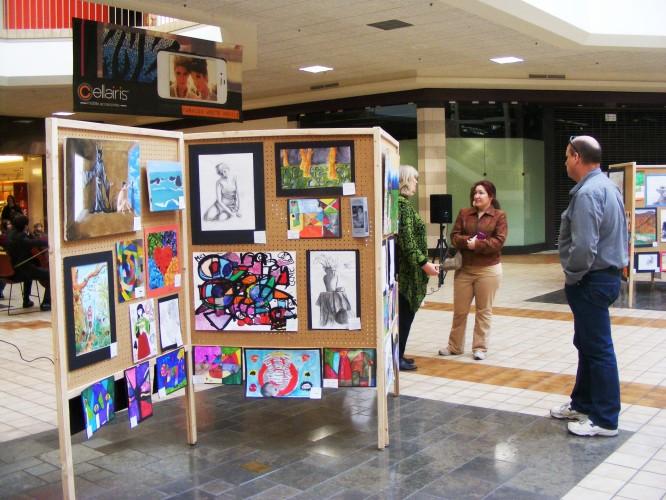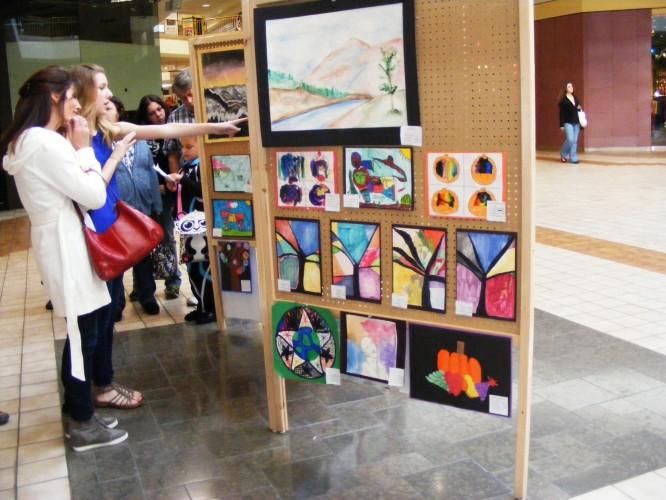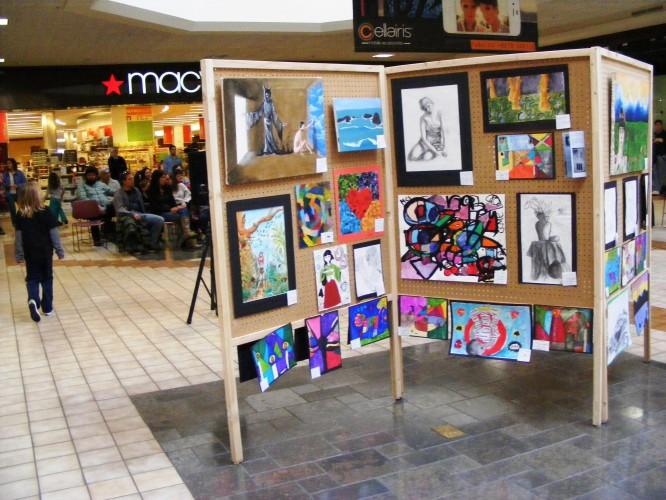 Leave a Comment