MAU5HAU5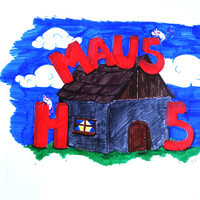 Jonathon McCann, Harper Conner, Gavin Montgomery, and Zak Bendat have started something revolutionary at Ashland High School; MAU5HAU5 (Mouse House). About four months ago they released their first hit single, Genesis (New Plan). Genesis has been listened to about 2,890 times on SoundCloud and since then they have released three other singles. In March they released Stuck In The 80's (R.I.P) and in May they released two more singles, My Way and Knight Verano. My Way is nearly as popular as Genesis, and has been listened to about 866 times, also on SoundCloud. MAU5HAU5 is a rap group with a female vocalist. Montgomery and McCann are the original members, along with Quentin Nguyen-Duy, who featured on Ignorant, a bonus track on the tape.
    MAU5HAU5, was originally a joke between the founders based around their mutual ownership of mice. The idea sat dormant through the end of middle school and their freshmen year at Ashland High School. The concept came one step closer to reality when the original members met Zak Bendat, a electronic musician and producer. The first song they recorded, F.T.O (ft. Heavy Flow, also known as Ashland High School's own Spencer Tesluk) was produced in late December. From there, the stage was set for the rest of the mixtape.
    The first single released began to gain traction four months ago. The Ashland Student Body reacted well to the smooth flow of McCann, Montgomery, and Bendat. Ever since the release of Genesis, Ashland High students had become apprehensive for the release of the mixtape.
The last addition to the MAU5HAU5 family came late in its production: Harper Conner. Conner is a young singer who had previously published videos on Youtube. With this final inclusion MAU5HAU5 could finally become an album. Conner featured on several songs with her strong voice and provided choruses for many as well.
  On the 28 of May the MAU5HAU5 self-titled mixtape was released on SoundCloud and BandCamp with an optional donation. Within the first twenty-four hours the tape garnered over a hundred views and quickly joined the ranks of Ashland High School student produced music.
At the time of writing there are no future plans for another MAU5HAU5 tape but all members plan on continuing making music. Currently, the tape has over six-thousand plays on SoundCloud and an undisclosed number of downloads on BandCamp. For anyone interested the entire mixtape can be heard and downloaded below.
https://soundcloud.com/mau5hau5_2014/sets/mau5-hau5
http://mau5hau5.bandcamp.com/releases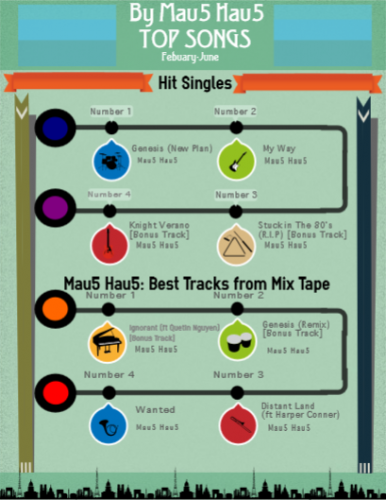 Leave a Comment