Yoga Classes
Yoga classes are now available at AHS! The classes are a combination of Asana, which is moving into to different body shapes to be aware of your breathing, and Pranayama, which is a breathing exercise, to be aware of your breath.
The classes are available in rooms H-38 and H-39. These are the following dates for September:
Monday, Sept. 22: 2:30-3:30
Wednesday, Sept. 24: 2:30-3:30
Tuesday, Sept. 30: 2:30-3:30
More Yoga class schedules will be announced on the Yoga facebook page, so like it up!
There are no expectations  in this class, there are no levels, no competition, and no grades. This is a great opportunity to leave your electronics behind and to take some me time, and just relax. Libby Edson said "It's kind of like a vacation, a little vacation from the world."
High School can be a difficult time in your life. People have to deal with a lot of homework, studying, and tests. People have to deal with relationships at home and at school, and some important decisions have to be made. These are all stressful things, and something that can help  is yoga. Doing yoga can help people be less stressed because it calms the nervous system, and it allows the mind to focus, which can help people make better decisions. It also has other benefits, including improving posture, increasing flexibility, enhancing strength, and growing more compassionate. But those are just a few reasons, it can also help injuries heal faster.
Different teachers will be teaching different courses. No specific outfits are required, just wear something that you can move and be comfortable in. There is also a room to leave your backpacks in. If possible bring your own mat, but if you don't have one there are some you can use, but only a limited amount. So come take some yoga classes, and take a "mini vacation".
Leave a Comment
About the Contributor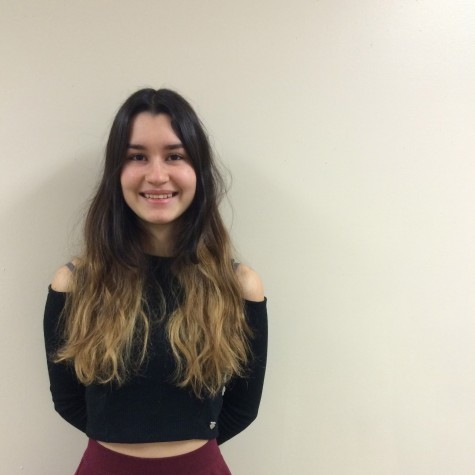 Milla.Goldsmith, Reporter
Milla Goldsmith is a freshman at Ashland High School, and is a member of Rogue News Online. She is involved with the Interact club and plays tennis. Goldsmith...