AHS Ferguson Protest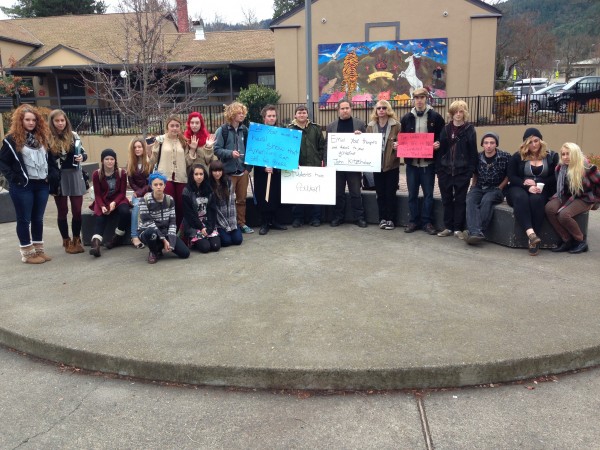 On Tuesday, December 2, nineteen Ashland High School students took to the AHS quad to protest the grand jury decision in Ferguson, Missouri. The students demonstrated during advisory, at lunch, and after school chanting "Hands up, don't shoot,"  and holding signs with messages like "Let your voice be heard! Show that Americans can still be peaceful." As well as urging passersby to write to Oregon Governor John Kitzhaber to voice their opinions on the matter.
Dylan McMorgain, the student organizer of the protest, is working to coordinate more protests in conjunction with Southern Oregon University students and students of other high schools around the valley to continue spreading their message of peace. For more information on this important issue the Change Project, who may discuss this issue at upcoming meetings, meets Fridays, at lunch in English 1.
Leave a Comment