Storm Report
Thursday, Dec. 11, high winds and piercing rain has struck Ashland, Oregon. Schools have been delayed, there are wind speeds starting at 24 mph, and the temperature averages of 46 degrees fahrenheit. The City of Ashland has taken some major blows: power lines are down, and trees have fallen all over the city. On Crispin Street, two trees were uprooted and fell on the road. Completely obstructing the road, the two trees laid on their sides, the biggest one with a trunk diameter of about 2.5 feet. The larger tree had fallen on a car, smashing its rear window. Luckily, no one was hurt.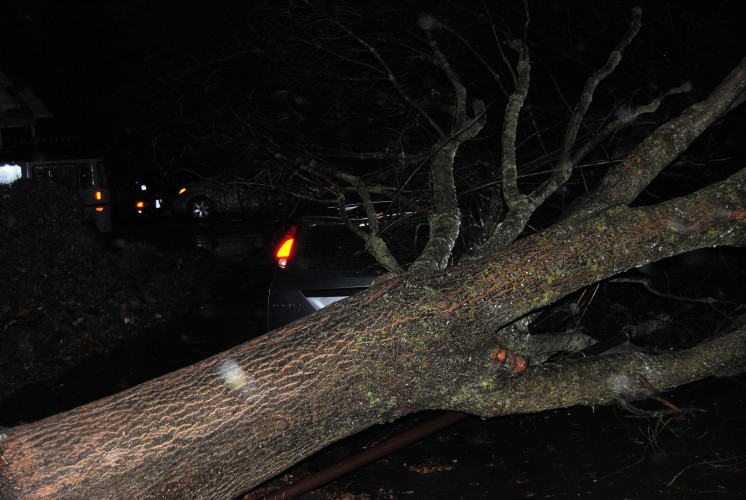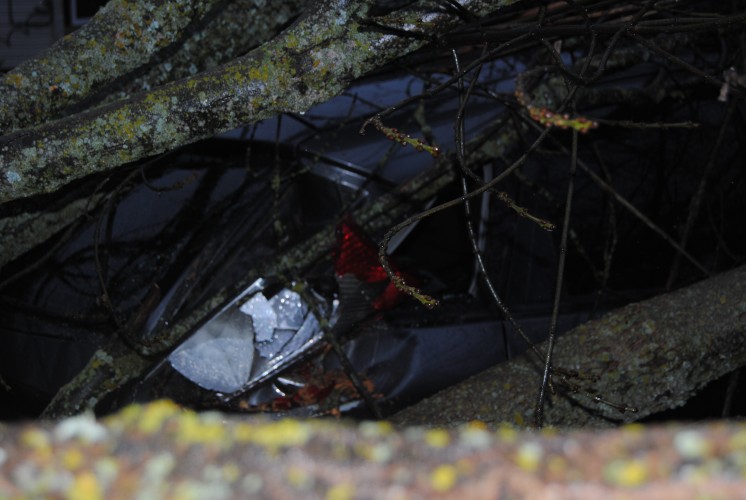 A crew of City of Ashland officials came and saved the day.They cleared away the trees in less than half an hour, and reopened the road.
Dan Gunter, a City of Ashland official, said
"..there have been a lot of trees down today. We've removed about ten already, but we still have a long list ahead of us.."
Gunter advises people to stay away from fallen trees and powerlines, "some trees that are down actually have power lines in them" he says.
We can expect the storm to last all day, with winds reaching up to almost 50 mph. The rain should stop midday, but may start again later in the afternoon, and shower all night.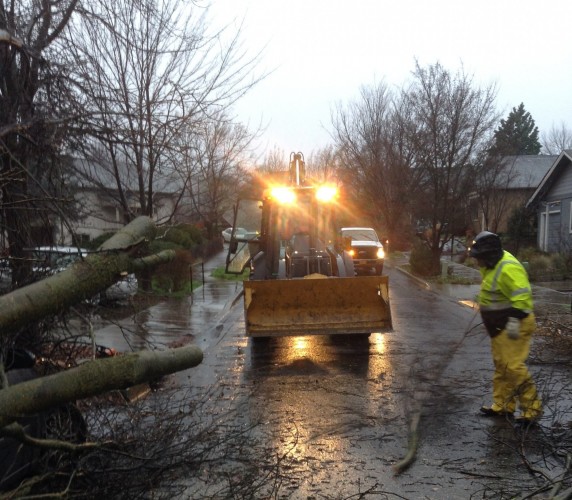 Leave a Comment
About the Contributor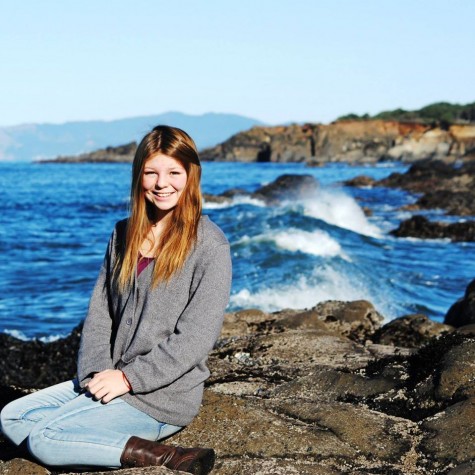 Sinead Pyle, Reporter
Sinead Pyle is a freshman in high school, a midfielder on the school's Junior Varsity team, and a staff member of the high school's Rogue News Online....