MLK Day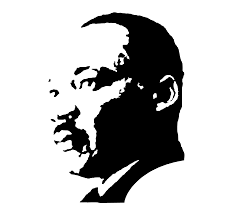 Martin Luther King Day, the first national holiday to honor a African American individual, is celebrated by large parties, readings, speeches and of course, school assemblies. On this day, Americans all over the nation honor and remember the work that Martin Luther King Jr. did. Finally there is truth in the statement in the U.S. Constitution "all men are created equal".
Many people recognize this day as a victory over racism and in some ways, it is. Dr. King had a huge influence on equality for everyone through peaceful protest. He put his life on the line everytime he stepped up to that podium. Dr. King is recognized for his commitment to his cause and it is greatly appreciated today.
Dr. King has brought America a long way, but his work is not finished. Ashland High School can help continue his work by raising awareness of the continued injustice by getting involved in clubs and social media and work together to resolve the issue. This is not an easy job, but it can be done. Ashland High School will be celebrating MLK Day on Thursday January, 15 in the Large Gym during Advisory. This is an important way to show your support.
"We must accept finite disappointment, but never lose infinite hope." – Martin Luther King Jr.
Leave a Comment