Candy From Around the World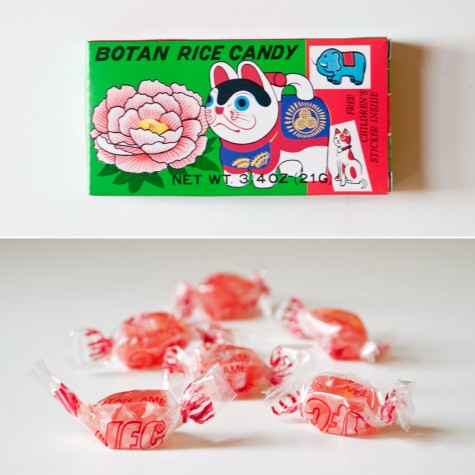 Candy is a treat enjoyed across the globe. Below are some different sweets and where you would find them.
Botan Rice Candy :Japan
This candy is a sweet, chew able, candy wrapped in edible rice paper. There are many different flavors of Botan Rice candy. This Japanese delicacy is loved all over the world, and sold in many different countries.
Kinder Surprise Eggs: Germany
These chocolate surprise eggs have a hollow interior, and have a trademark surprise in them. Each egg has a yellow capsule in it with a small toy that the receiver assembles themselves. This item is illegal to sell in the USA, due to the FDA's concern with choking hazards.
Cadbury Wunderbar: Canada                                                                                                                                     The Cadbury Wunderbar is a milk chocolate bar with peanut butter and caramel filling. It is very popular in Canada, and is similar to a peanut butter snickers bar.
Lokum (Turkish delights): Turkey
Turkish Delights are a gel like candy made of starch and sugar. Typical flavors are rosewater, lemon, orange, or Mastic (which has a taste similar to cedar)
Eitt Sett: Iceland
This strange item is a chocolate bar that has been wrapped up in licorice. It is a combination of sweet and bitter.
Ting Ting Jahe: Indonesia
Ting Ting Jahe is an Indonesian ginger candy, sold widely across the country.
Barratt Shrimps and Bananas : The UK
These candies are foam like sweets shaped like shrimp and Bananas. The Shrimp taste like raspberries, and the bananas, of course, taste like bananas.
Black and Gold Musk Flavored Sticks : Australia
These strongly scented candies are described to taste like 'a stripe of dried out frosting'. They aren't necessarily sweet, nor are they savory.
Orion Kočiči Jazyčky ("Kitten Tongues") :Czech Republic
These chocolates are fashioned to look like kitten tongues. They come in either milk or dark chocolate, and are a common European treat.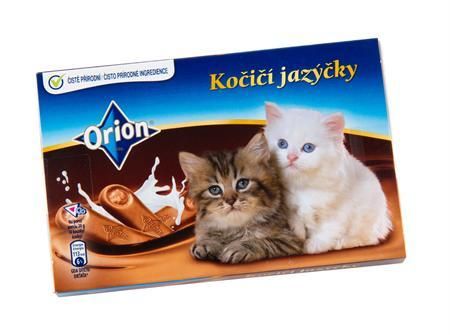 Jett Chocolate Bars: Colombia
Jett candy and Chocolate company is an extremely successful Colombian company. One of their more successful products are their milk chocolate bars.
Chocolate "sausage" (shokoladnaya kalbasa) : Russia
These Russian delicacies have been described as 'chocolate crack', and believe it or not, don't have any sort of meat in them. They are basically some vanilla wafers, cocoa powder and butter mixed together and formed into a log of sweetness.