Be Brave, Live Your Life, and Be Happy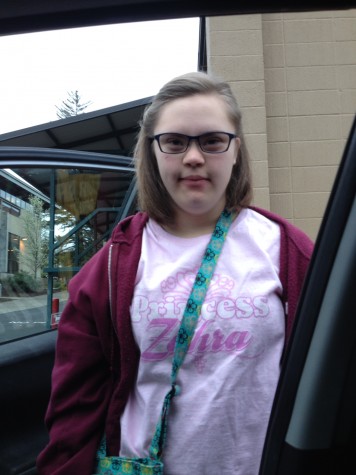 Zahra Detweiler is a freshman at Ashland High School. In December, she moved here from Alabama, just in time for the new year. She turned fifteen in March and enjoys her new life and school in Ashland. She also likes to cook, especially pizza and soup. Yet what makes Zahra special is her huge heart.
Following the recent passing of her close friend Darby, Zahra decided to do something amazing in her honor. Darby was diagnosed with leukemia when she was born and she lost her hair after numerous chemotherapy treatments.
"Her hair just disappeared," Zahra recalls. Zahra also remembers how when her friend was able to wear a wig, she would always make it pretty by constantly brushing it and putting hair clips in it. "She really loved wearing her wig because she was insecure without her hair." said Zahra.  To honor Darby, the freshman decided that she too, could lose her hair. On the week of Darby's birthday, Zahra cut off nearly fifteen inches of her beloved hair to donate to charity. Once it has been donated, her hair will be made into wigs for people like Darby all over.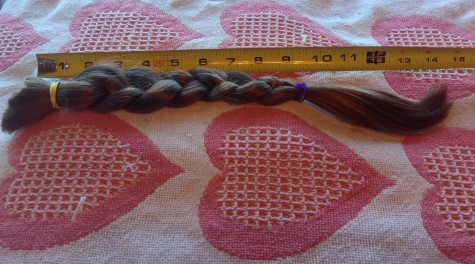 "I just wanted to do something to make her happy," Zahra remarked.
Darby always used to say "Be brave, live your life and be happy," And that's exactly what Zahra plans to do.
The name Zahra means bright, shining, radiant and beautiful, and it suits her well. Smiling she said, "She's in a better place [and] it makes me happy that I know I'm helping people."