Which Career Field Should You Enter?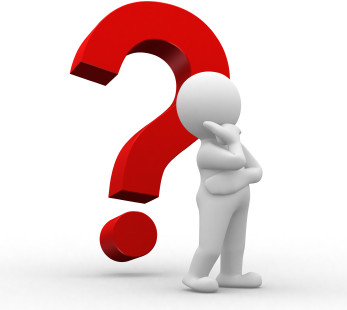 1.Who would be your plus one at a wedding?
Aristotle
Meredith Grey (Grey's Anatomy)
John Lennon
Michael Scott (The Office)
President Obama
Bill Nye
Stephen Hawking
2.Who would you like to hang out with for a day?
Mrs. Zundel
Mrs. Hafner
Mr. Scharff
Mr. Gausen
Mr. Mckinnon
Mrs. Kennedy
Mr. Lebo
3. If your house was burning down, what would be the first thing you would grab?
Your favorite book
Nothing – You just run for your life
A musical instrument
As much of your wardrobe as you can carry
It doesn't matter as long as everyone's safe
Your laptop
Your Fitbit
4.What is your strongest quality?
Leadership skills
Caring
Creative
Critical thinking
Rule-following
Brilliance
Being a humanitarian
5. What would your ideal superpower be?
Communicating with animals
Healer
Flying
Bending people to your will
Mind reader
Complete genius
Master of the four elements
6. What do you spend your spare time doing?
Homework
Exercising
Doodling
Online shopping
Reading mystery novels
Tinkering with your computer
Exploring
7. If you could eat only one food for the rest of your life, what would it be?
Apples
A nutritious salad
Rainbow carrots
Coffee
Donuts
Ramen
Blueberries- to boost my brain
8.What is your favorite color?
Lime green
Light blue
Pink
Navy blue
Red
Purple
Turquoise
9. What's your favorite mythical creature?
Pegasus
Mermaid
Unicorn
Pixie
Phoenix
Dragon
Griffin
10. Who is your favorite fictional character?
Mrs. Norbury from Mean Girls
House from House
Finn from Adventure Time
Dwight Schrute from The Office
Leslie Knope from Parks and Rec
Mario From Super Mario Bros
Dr. Doofenshmirtz from Phineas and Ferb
11.Where do you want to retire?
Luxembourg
The Netherlands
New York City
Alaska
Washington D.C.
Japan
Tahiti
Mostly 1's- Education
Mostly 2's- Health and Medicine
Mostly 3's- Entertainment and Art
Mostly 4's- Business
Mostly 5's- Government and Law
Mostly 6's- Technological Science
Mostly 7's- Biological and Physical Science