The Winds of Climate Change
Camila Thorndike (Class of 2005)
Camila Thorndike believes that the Rogue Valley can lead the state to climate stability. She has worked around the country in land use planning, water resource management, environmental justice and environmental conflict resolution. In the ten years she has been involved in advocating ecofriendly protection, she has been searching for a solution to achieve carbon free existence. The carbon tax policy taxes fossil fuel usage according to the amount of carbon emitted. It is also referred to as a form of carbon pricing on greenhouse gas emissions where a fixed price is set by the government for carbon emissions for certain sectors. The price is passed through from businesses to consumers. By increasing the cost of greenhouse emissions, governments hope to curb consumption, reduce the demand for fossil fuels and push more companies toward creating environmentally friendly substitutes. Thorndike founded the organization Oregon Climate and is trying to pass a carbon fee in Oregon. Passing such a law would increase the cost of carbon which in turn would inflict the true price of the fuel. According to Thorndike, "Climate change is one of the most urgent and irreversible problems. And there is no good adaptation scenario." She referred to the produced fossil fuel that impact our planet's protective ozone layer and all of its ecosystems. Student involvement is key in this very political process. The voice and opinions of young adults will build momentum and awareness for the bill to move through the legislature. While the Rogue Valley continues to fight this legislative battle it is essential to become politically active and band together to ask for a price on carbon.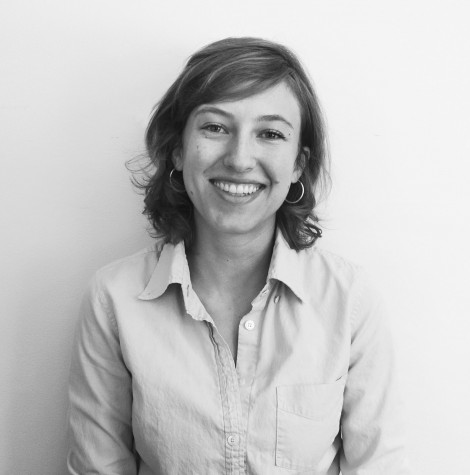 Hannah Sohl (Class of 2000)
Hannah Sohl, after graduating from AHS went to Colorado College to study sociology and biology attending Colorado College. She received the Thomas J. Watson Fellowship to study fishing communities in Canada and Bangladesh. During this time she learned about the power of community organizing and about the urgency of climate change that is impacting the local and global economies and community's quality of life. Sohl is currently involved in the Anti-LNG pipeline campaign right here in our own Rogue Valley. She believes that this project would only slow down environmental progress. She emphasizes that the voice of the populace is important and that people should become more involved in this controversial decision that could have serious environmental ramifications. "It starts with young people; they can help make the changes at the rate we need to in order to keep having the things we need and love," said Sohl. She and staff from Rogue Climate are working to put a team together in the Rogue Valley to establish renewable energy projects advocating for their benefit they have on climate change. Sohl encourages Ashland High students to become involved in school and project a voice to the community. Current Ashland High School Senior, Clara Honsinger has created an environmental club here on campus (meetings TBA) and is motivated to have intellectual debates, film screenings and discussions with local environmentalists such as these three graduates.
Robyn Janssen (Class of 1995)
Robyn Janssen was born and raised in Southern Oregon and has spent most of her life working on the water. Through her experiences as a river guide, Janssen has been an inspiring river steward, educating guests about their unique environments and demonstrating how people can protect these special places that we love. Janssen feels most at home on the river and has an intimate relationship with the Rogue and its watershed. She has worked for the Rogue Riverkeeper, a river conservation group here in Ashland, for the past six years. Most of the projects she deals with impact the ecosystems of the rivers and fish in the valley. Presently, Janssen's is diligently working on stopping the purposed LNG pipeline, which would cut straight through the local watershed and would become the largest greenhouse gas releaser in Oregon. She emphasized that this proposal is a big deal for Oregon, specifically Southern Oregon, impacting us not only economically, but is leading to environmental and climate consequences. "Climate change is quickly becoming the biggest issue on our planet. With the engagement of the younger population, their voice can affect prominent decisions to stop fossil fuels and advocate environmentally friendly renewable energy sources," Janssen said. She encourages students to make an appearance at local public water shed and city council meetings to share concerns, and get involved speaking up for the benefit of their futures.