Which Holiday Song Are You?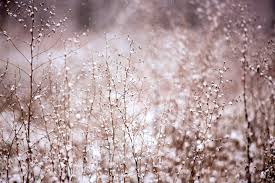 Keep track of your answers!
What is your favorite color?
1.Blue
2.White
3.The color of Christmas lights
4.Orange
5.Gold
6.Pink
7.Green&Red
What's your favorite holiday drink?
1.Champagene
2.Hot Chocolate
3.Egg Nog
4.Apple Cider
5.Peppermint Tea
6.Pumkin Spice Latte
7.Steamed Milk
Where would you spend your ideal Christmas?
1.Times Square
2.Anywhere with snow
3.Home
4.Partying
5.On a Sleigh
6.LA
7.By the fire
What's on your Christmas list this year?
1.Beautiful memories
2.A sled
3.Knitted mittens and a hat
4.Guitar Hero
5.PJ's
6.That special someone
7.Warm socks
Who do you want to spend your holidays with?
1.Dick Clark
2.Frosty The Snowman
3.Santa
4.Friends
5.Family
6.Significant Other
7.A Snuggly Dog
What is your favorite mythical creature?
1.Phoenix
2.Griffin
3.Reindeer
4.One eyed one horned flying purple people eater
5.Unicorn
6.Justin Bieber
7.Yeti
What is your favorite type of cookie?
1.Chocolate on Chocolate
2.Snickerdoodle
3.Sugar Cookie
4.Any Cookie with Frosting
5.Chocolate Chip Cookie
6.None, I'm on a diet
7.Anything as long as it's fresh out of the oven
Mostly 1s: Auld Lang Syne
Unlike many people, you embrace change with open arms. In your book, new beginnings are an exciting time, and you never pass up an opportunity to reinvent yourself every new year.
Mostly 2s: Let it Snow
You would adore snowy weather all year long. You despise the hot and humid summers, and sit at home with the AC on high awaiting the cold, frosty, winters to come.
Mostly 3s: It's Beginning to Look a Lot Like Christmas
Though some people don't start celebrating Christmas until the second week of December, you are a strong believer of months of twinkling lights, hot chocolate, and ice skating.
Mostly 4s: Rockin' Around the Christmas Tree
You have a groovy soul with a passion for both trees of the Christmas variety and the action of rockin' around them.
Mostly 5s: Jingle Bells
You represent a classic Christmas enthusiast. When December rolls around, your nutcrackers and gingerbread houses make their memorable appearance in your home.
Mostly 6s: Mistletoe (Justin Bieber)
Your love for pop music doesn't yield around the holidays. J-Biebs knows that special way to your heart.
Mostly 7s: The Christmas Song
You can't imagine a better time of year than the holidays. Your yearning for cozy socks and baked goods is unparalleled. Your holiday happiness is unshakeable, even with Jack Frost nipping at your nose.