Chautauqua Poets and Writers Presents Brian Doyle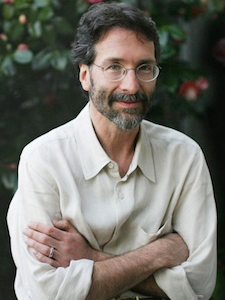 Chautauqua Poets and Writers will continue their tradition of bringing some of the best poets and writers from around the United States to Ashland on February 22. Brian Doyle, editor of Portland Magazine at the University of Portland, will be coming to the AHS Mountain Avenue Theater following names such as previous speakers Kwame Dawes, Richard Blanco and Francine Prose who previously held events.
Doyle is versed in many aspects of literature. Fifteen of his books have been published, from essays and nonfiction to fiction and poetry. The quarterly Portland Magazine, the University of Portland's student magazine, is led by Doyle has been named the best university magazine in America by Newsweek. Doyle has also had essays featured in publications including Atlantic Monthly and the New York Times.
Doyle has strong Oregon ties, and has been a finalists for the Oregon Book Award four times. In 2008, he was acknowledged as a recipient of the "Award in Literature" from the American Academy of Arts and Letters.
Doyle will be bringing his swathe of writing experience and talent to the Mountain Avenue stage at 7:30 on February 22. Information about tickets as well as more about Brian Doyle and the Chautauqua Poets and Writers can be found at www.chautauquawriters.org.