Jared and Jude's Food Reviews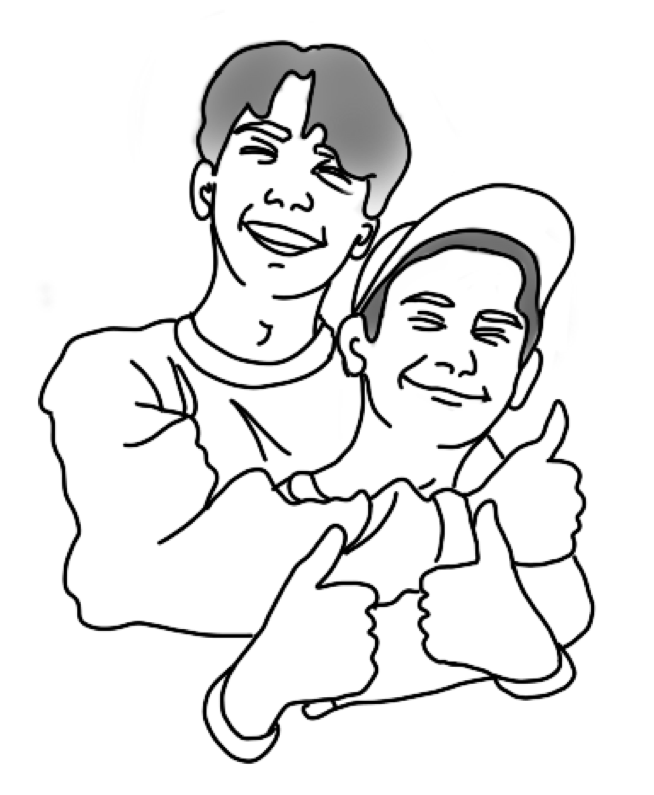 For Freshfolk and Seniors alike, lunch has the potential to be the best part of the school day, depending on where you go. A bad lunch experience will ruin your day, but a good lunch will make it at least passable. As two seniors who have been venturing out to lunch regularly for 3 or so years now, here are our recommendations for a good lunch. Underclassmen: Make friends with people with cars, go out and get food. 
La Casa Del Pueblo: $$, Walkable
Old Reliable. Genuinely, we think everyone in the senior class has been to Casa at least once. Or like 20 times. $5 for a plate of suspiciously grey beans, rice, and your choice of enchilada with free chips and salsa will get you through the rest of your afternoon. Overall, a solid deal. A legit 7/10 Happy Boiz.
Mihama: $-$$, Walkable
Potentially the most contentious lunch spot on our list. Mihamas, a classic, recently underwent an ownership change and a subsequent revamping. However, this revamping hasn't fundamentally changed the greatness that is Mihamas. There's still an inexpensive side of rice, there's still a student special, there's still dank food. 8/10 Happy Boiz.
Martolli's: $, Drivable
A 3 dollar slice: These aren't your meemas little slices either, these are phat slices, albeit thin crust. That's a debate for another day, but the facts are that the food is cheap, good and fast. Zoom in, zoom out, badda bing badda boom, bob's your uncle. Although you need to drive, there's not enough seating inside and it will be absolutely packed, it's still a 9/10 Happy Boiz in our hearts. 
Bento East: $-$$, Drivable
Bento is a mysterious place. Neither of us believe that Bento exists outside of lunch time. We're fairly sure it somehow warps reality in a way that can't be understood by our fragile primate brains. Literally a hole in the wall that spits out good food and peanut sauce. We don't know how they do it. 8/10 Happy Boiz.
Rogue Valley Roasting Co.: $-$$, Walkable
You all know what RoCo is. It's ubiquitous in the minds of AHS students. There's nothing that we could say here that you don't already know. The pizza is surprisingly good, and probably the best within walking distance. There's a cat that hangs out outside too and we're not sure if it's like an employed cat or an unemployed cat. #GetWilliamOnPayroll. 7/10 Happy Boiz.
Hidden Gems:
Anya's Thai: Drunken Noodles, served so hot you won't be able to eat it for 4 hours. 9/10 HB'z.
Morning Glory: The only one with Pancakes on the list. 9/10 HB'z.
GAP Co.: Best Pizza in town. Sourdough, so good. 8/10 HB'z. 
Boulevard Coffee: Smoothie Bowls dude, Smoothie Bowls. A splurge, but with all the bells and whistles. 8/10 HB'z.