Ashland Alumni for Congress
Jamie McLeod-Skinner runs for House of Representatives in the 2018 midterms
Hang on for a minute...we're trying to find some more stories you might like.
Just 33 years ago, AHS student, Jamie McLeod- Skinner, roamed the very same hallways that you do today. Now, she is campaigning throughout Southern and Eastern Oregon with the hope of serv­ing in the House of Representatives in Washington DC.
While in High School, McLeod-Skinner excelled as a student and an athlete. She was co-captain of the soccer team, played basketball and ran track. During her senior year, McLeod-Skinner broke the girl's 800 meter record which still stands on the AHS record board today. Following her graduation from AHS, McLeod-Skinner went on to university, where she earned her degree in civil engineering and regional planning. After the war in Bosnia ended in 1995, McLeod-Skinner decided she wanted to dedicate herself to public service, so she joined an interna­tional rescue organization and went over to Bosnia to manage a reconstruction project in post-war, fo­cused on repairing schools and hospitals. She went on to continue her career in the Balkans, in the ru­ral country of Kosovo where she designed water and sanitation systems. When McLeod-Skinner returned to the United States, she was asked to run the Refu­gee Resettlement office in San Jose, California where she worked with immigrants and refugees. During her time in San Jose, it was suggested to McLeod- Skinner that she get into politics. McLeod-Skinner spent eight years on the San Jose city council while also working fulltime. Eventually McLeod-Skinner decided it was time to move back to Oregon to earn a law degree from the University of Oregon. After the 2016 elections, McLeod-Skinner grew concerned with the direction the federal government was going. She wanted to become more involved in politics at the national level, and after traveling around the dis­trict, McLeod-Skinner found that there were many people with views similar to her own.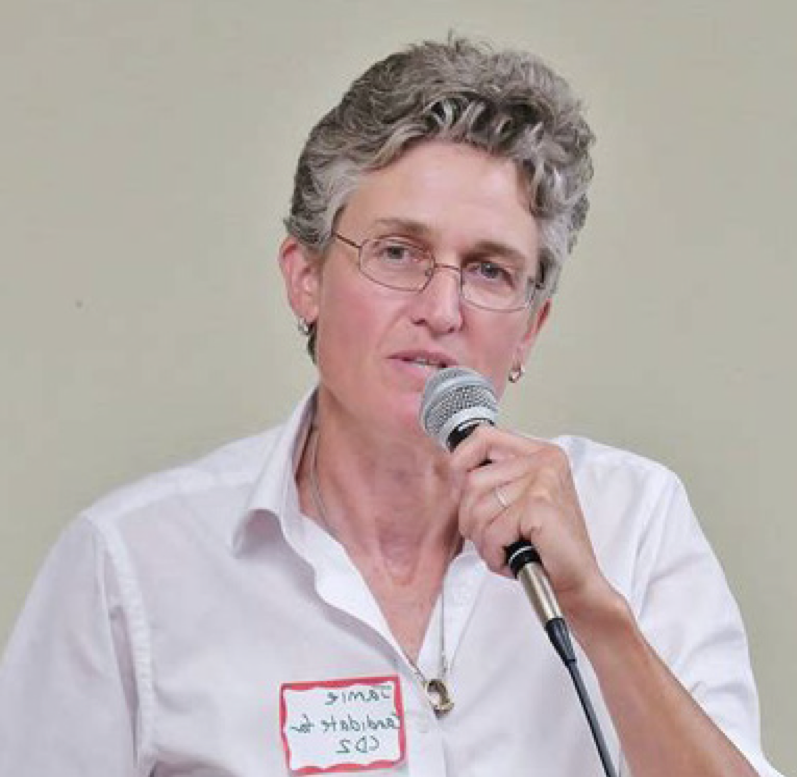 "I believe Human decency is bipartisan," says McLeod-Skinner "It's not about drawing up divi­sions between people. It is about bringing people together to accomplish what we need to care for our families and our communities." McLeod- Skinner's campaign is based around the idea of serving the district regardless of politi­cal party, as she states: "I don't distinguish between politics, when it's done well, and public service."
McLeod-Skinner's platform focuses on healthcare, strengthening econom­ic development and responding to the changing climate. According to McLeod-Skinner, she supports fed­eral investments in public education, especially for students at a young age, and federal loan forgiveness for graduates who enter careers in public service. She hopes to get people with special skills work­ing for a couple of years in rural communities where they are most needed. Integrated into her platform are the values that McLeod-Skinner learned at Ash­land High School. "Ashland provided a supportive and safe space for me as a young per­son," says McLeod-Skinner. "I was fortunate to have a lot of great teachers while at Ashland. In sports I learned the value of working as a team to accom­plish something. That is especially important now, in bringing people together that have different skill sets, views and Ideas and getting folks to work to­gether to accomplish things which will benefit the communities."
McLeod-Skinner isn't the only former Grizzly working on this congressional campaign. Erin Ke­oppen, former Rogue News editor, graduated from AHS in 2013 and is currently working as McLeod- Skinner's Southern Oregon Field Organizer. Keop­pen stressed the community of Ashland as a big inspiration for her work in politics, and common ground between her and McLeod-Skinner. "At Ashland High School there was a big em­phasis on 'think globally, act locally.' That international focus is really important to being able to re­late something seemingly small like Oregon Dis­trict Two to the rest of the world and applying the issues we face on a much larger scale. "
One thing that McLeod-Skinner expressed was her concern with the younger generation's loss of faith in the political process. She believes that politics is an opportunity to work together to build healthier and stronger communities, to which active engage­ment among all eligible voters is crucial. McLeod- Skinner stresses her wish to see more young people involved in public service, and states that she looks forward to supporting future AHS students running for office. "If I could say anything to young folks it would be 'believe'. Believe you can make the world a better place. Believe politics can be a force for good. Believe that leadership should be accountable; and if they aren't, replace them."