Continued Covid Cancellations Cause Testing Troubles in Tormented Teens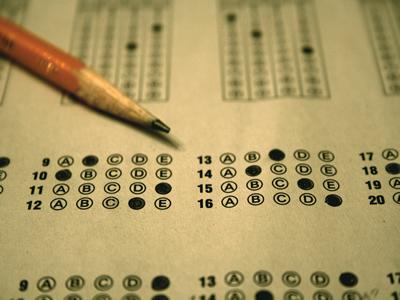 It's hard to find something that has not been affected in some way by the pandemic, and college applications are no exception to this rule. In fact, there will be one gaping whole in many seniors applications this fall: standardized tests.
When COVID-19 hit the US this spring, the scheduled SAT and ACT tests were some of the first things to go. And as the pandemic stretched on, more and more tests were cancelled, including ones at Ashland High. 
At first glance this may not seem too terrible a predicament; most schools have removed testing requirements from their applications. However the lack of testing is a little bit more complicated. It has left some seniors in a difficult spot. Without scores, seniors lose a chance to differentiate themselves from others. 
 On the flipside of that coin, however, other students may benefit from the increased focus on other parts of the application. Schools are taking a more wholistic approach to reviewing applications, looking more at school transcripts, personal essays, and letters of recommendation, says AHS college and Career Counselor Jen Marsden.
 In fact, schools have been moving away from tests for years, but the pandemic has spurred that progress along, turning the trickle into a stream. Both Oregon state colleges and California's UC system have announced that they will be test optional moving forward.
"Most of the research of the last number of years is that SAT/ACT scores disadvantage some students who don't have a lot of money or time to prep for them. That GPA and course rigor is a good enough predictor of how a student will do in college that you really don't need scores," Marsden explains.
Seniors aren't the only ones dealing with the loss of standardized tests. With testing cancelled until March 2021, many Juniors will lose out on testing opportunities which gives them fewer opportunities to take it. With many schools remaining mum on whether they'll require test scores for the class of 2022, this could have big implications. The sophomore class isn't spared either. Without the PSAT they lose a valuable chance to practice standardized tests and a chance to get on college's radars. Colleges then turn to AP testing to find prospective students to reach out to. Without a sense of when the pandemic could end, this could be the new normal for the foreseeable future.
Leave a Comment