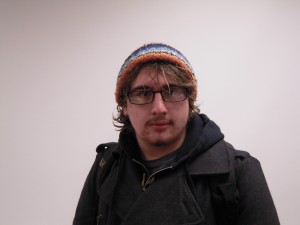 Jackson Davis is among the many Ashland High School students being featured in March's First Friday Art Walk. Davis is a sophomore at AHS and will be featuring a film called The Search for Bigfoot at the Illahe Gallery, 215 Fourth St. in Ashland.
Q: What material did you use in your film?
A: I used 8mm tape I found in my video production class.
Q: What was the process?
A: I found the tape and after upload used Final Cut Pro to edit it.
Jackson Davis will be displaying his work at Illahe Galllery Friday, March 4.

Q: How long have you been making videos?
A: I've been making Experimental films for about a year, but I've been making short movies for a long time.
Q: How long does a film take to make?
A: This one took me several weeks, but it varies.