Summer Jobs and Internships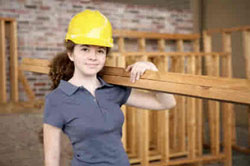 NEED IMAGE
With school out for the summer many of us Grizzlies have a hard time competing in a college town for jobs. Although this may be true there are plenty of opportunities in Ashland that allow AHS students the chance to earn money and gain experience within the community; the tricky part is finding them.
The most important first step is your resume. A resume will make or break landing a job because it decisively illustrates your skill sets and back ground. Constantly update your resume and fine tune it by checking spelling and grammar. One of the best ways to narrow down the competition is consistently check local job listing, the Ashland Daily Tidings and craiglist.com offer up to date post daily. The next step is to drop of your resume to a wide range of business and hope for the best.
An underestimated alternative to a summer jobs are summer internships. Many believe internships are primarily for college school students but that is not the case. There are plenty of internships for high school students available in the community and offer a plethora of opportunity. The tricky part is deciding on what interests you. To start the selection process for an internship it is important to narrow down interests to a minimal of three. Deciding on what type of interest you seek will help you land an internship that not only excites you but offers possible career opportunities.
Keep in mind landing a summer job or an internship should be fun experience. Be sure to keep a light hardedness in all approaches to ensure a lasting motivation and a possible job or internship for your summer expenditures.
Leave a Comment