Health Center News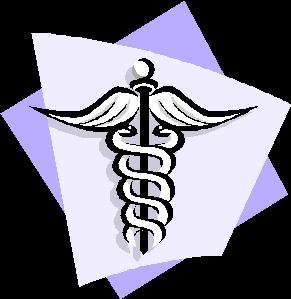 What goes on down there? What services do they offer? When are they open? These are all questions that any AHS student asks as they walk past the health center on the first floor of the Humanities Building.
What is the Health Center?
The Health Center is a safe, clean, and confidential establishment where a student can get anything from band-aids to shots. The Health Center can provide nearly every service offered in a clinic.  They diagnose, prescribe, give sports physicals, and even give advice and council!
Who are they, you may be asking yourself? "They" are Judy Blickenstaff, a family nurse practitioner, and Carol Robinson, HA (Health Administrator). This establishment is affiliated with the Jackson County Department of Health, meaning they will not turn away anyone and scholarships are available for anyone that does not have the means to pay.
What services do they offer?
·                         Diagnosis and prescriptions
·                         Treatment and/or referrals
·                         Health maintenance services
·                         Counseling
·                         Health care supplies
·                         Low cost or free immunizations (such as flu shots, $15)
·                         Tuberculin skin tests (for students from certain countries)
·                         Referrals and help obtaining community services
Again, all services are confidential except those involving inflicting harm upon yourself, harm to others, serious crimes against you, and serious injury at school and vaccinations.
The contact number to the health center is 541.482.8771, Extension 226. It is located in Humanities Rm. 11, on the first floor.