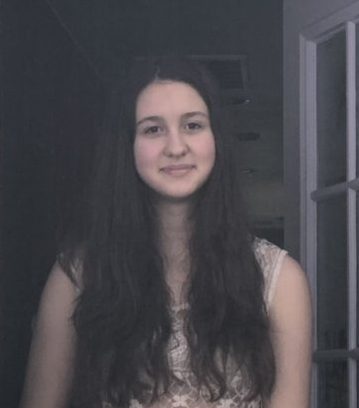 Sophomore Isadora Millay's creative presence and unique perspective makes her a perfect addition to the Rogue News team. She radiates individuality through her creative writing and uses dance as a medium of expressing herself.
Millay grew up in Cave Junction, Oregon and although she loves the beauty of the surrounding forests, she's thrilled to be attending Ashland High School (AHS).
While online school is not ideal, it has given Millay more time to practice some of her favorite dance styles… Jazz and Modern. ""Last semester of high school, I didn't dance at all because I was super busy… and now I have many [dance] classes and it's super fun!" Luckily, her mother is a dance teacher, so Millay has plenty of opportunities to practice dance safely during quarantine.
Millay's main project involves creating podcasts, a hobby that she started while still living in Cave Junction. She is starting to implement a podcast club at AHS along with her friend Anya Moore. "Currently we are making a podcast for the Almeda fire and we are interviewing people. We're going to try to make it a three-part series." Her approach to podcasting is very organic; she starts by having relaxed conversation and later edits it to make it more cohesive. Millay's goal is to unite the community through talking about common experiences and to break down walls and biases by sharing the truth.
Millay is very grateful to be at AHS and recognizes it as providing students with an excellent education. She looks forward to her next three years exploring her passions in the Ashland community.
Isadora Millay
Jan 20, 2021

Truth to Power Podcast: Seeing Homeless

(Story)

Oct 30, 2020

The Effect of Online Learning on Teenagers

(Media)