Slimming Down: Effects of the "Road Diet"
After years of dispute, the "road diet" was finally enacted upon the week of October 14 through the 20. The road diet takes place on a mile long stretch along North Main starting where the road goes under the railroad bridge at the north-west end of town and ending at the opening of downtown by the Bard's Inn.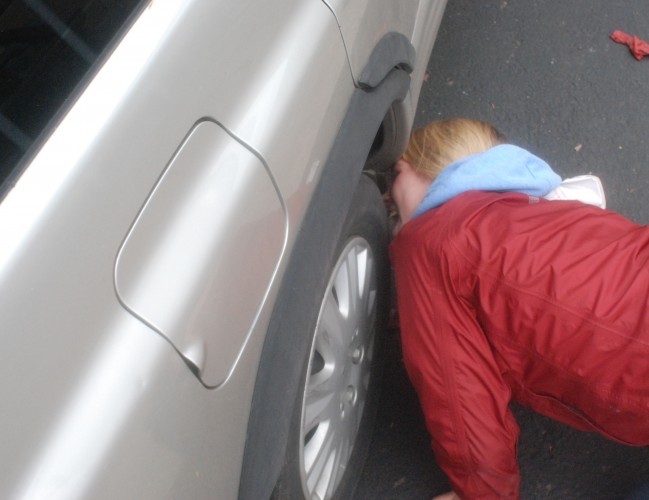 The section of North Main, formerly four lanes with no bike lanes, was re stripped and reduced to two lanes with a single inside lane for turning and bike lanes were added.
The purpose of the "road diet" is to reduce accidents among vehicles on some of the most dangerous intersections in town and provide a safer option for cyclists.
So far, opinions are mixed. "It's great that there is a better route for cyclist" says sophomore Brielle Preskenis, while Erica Heckerman, also a sophomore, argues that hardly any cyclists ride the route and that traffic is delayed.
Although the lane reduction isn't intended for cyclist only, the new bike lanes provide a safer path along North Main to the north end of town and an alternate route for cyclists on their way to Talent rather than the long detour along the Greenway bike path or along the small shoulders of Eagle Mill Road. Yet, after crossing underneath the railroad overpass towards Talent, the bike lanes shrink to narrow shoulders on the side of a four lane highway until meeting with the Greenway bike path after half a mile.
As for cars, the new inside turning lane allows them to pull out of traffic in order to make a left turn and prohibits left turns off of North Main onto Coolidge Street, Glenn Street, Van Ness Avenue and Central Avenue, that were some of the most dangerous intersections in town.
One of the major complaints of the "road diet" is the slowing of traffic. A traffic study, done by Portland-based transportation engineering firm Kittelson and Associates in June 2011, found that an average drive along North Main between Helman Street and the traffic light on Maple Street would increase by about 22 seconds, varying on the traffic.
Businesses along North Main, such as Ashland Adventures, say that the new lane design is confusing customers, affecting their business.
Although the cost of the "road diet" totaled $174,000, only $15,000 was paid for by the city while the rest came from Oregon Department of Transportation grants.
All in all, time will only tell as motorists adapt to the new style of road and accident statistics are calculated.
Leave a Comment