Writing Ashland by a Storm
[heading bg="#ffffff" color="#222222″]Award winning writer Francine Prose to come to Ashland High School[/heading]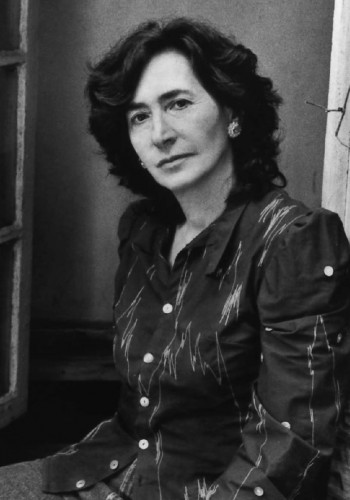 A nationally acclaimed writer, a literary innovator, a social commentator who gets to the root of human nature; novelist Francine Prose is many things, but on Friday, April 19th, Chautauqua Poets and Writers invites you to create your own story with this exceptional woman. The event, hosted at Mountain Avenue Theater at 7:30 pm, promises to offer excitement, insight and, for many classes, extra credit. Prose's works include the National Book Award finalist Blue Angel, New York Times Bestseller Reading Like a Writer and the winner of the Dayton Literary Peace Prize, A Changed Man.
The Presentation
 In her nonfiction book Reading Like a Writer, Prose explores the roots of her writing and the importance of reading good literature. She is still contemplating these ideas seven years later. However, instead of writing about her thoughts she now speaks about them. Lecturing at institutions across the country, Prose opens up minds both young and old to the social significance of excellent writing and the best steps for developing the skills necessary to write creatively. In other words, if you're interested in writing, reading or simply tagging along for the ride and learning how your English teacher thinks, then this event is the place to be.
The Author
 There is no doubt that Francine Prose is an exceptional writer, but that description fails to adequately address her career or character. Born in 1947 in Brooklyn, she graduated from Radcliffe College in 1968, decided she liked to write and never looked back. Since then she has not only seen, but experienced immense social and political turmoil from her home in New York. To say that these experiences have influenced her literature is an understatement. Prose has explored issues ranging from a neo-Nazi's interaction with a human rights foundation in A Changed Man, to problems of sexual harassment on college campuses in Blue Angel.
Moreover, Prose's keen observations of society have influenced another aspect of her career, journalism. In the 1990s, the New York Times hired her to write their "Hers" column. From the merit of her work, Prose went on to write for other papers and magazines. She began writing stories explaining daily tasks and giving daily advice, then progressed to more serious reporting. From this profession, she has a clear picture of what is relevant to the public, which appears in her literature. In addition, her stories have provided some of the best insight into major events, such as the Occupy Wall Street Movement, and the emotions behind them.
Whatever your interests, hobbies or talents, this event is the place to be. In addition, on Friday morning students have the opportunity to work with Prose in a workshop during first period. Make sure to buy your tickets today online or locally at Bloomsbury Books or The Bookwagon and we'll see you on the 19th. 
Leave a Comment