Ashland High's Homecoming Spirit Week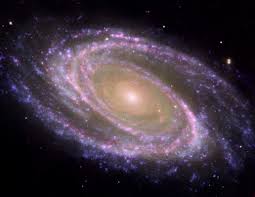 The first Spirit Week of the year is coming up fast on Ashland High School! Be prepared for the quad to light up with color, creativity and excitement! AHS turns a few weeks out of every year into festive and fun celebration to keep our spirits up.
"[Spirit Week is] to get people excited for the dance and the week of homecoming events in general," says leadership member Caitlin Bunnell. "It allows people to have fun dressing up and is something to look forward to, since school is stressful and boring to some. It makes a day different than just another school day."
Senior Class President Sam Gostnell adds that we hold Spirit Week "to promote school spirit in the form of random dress up days. Also because any excuse to wear pajamas to school is valid."
When it's time to start thinking about Spirit Week, the Leadership group starts throwing out ideas. Usually there are around 10-20 suggestions, a combination of new and old themes. Many of them are tuned down, but some of them have good potential and are saved for another week in the future. "One we hope to use at some point would be cat day," says Sam. When asked what his favorite idea anyone ever threw out was, he answered, "Millennium Falcon day… [but] the logistics proved a bit too hard to pull off."
This Spirit Week, starting on October 14, will begin with Monday (as weeks often do). Expect to see double, because twin day, a very common theme for a spirit day here at Ashland High, will be returning. To take part, plan ahead with a friend and try to look just like each other! Wear the same clothes, style your hair the same way, and stick together for the full effect!
On Tuesday, find the nearest phone booth, so you can get ready for super hero day! Whether you want to be a well-known hero or something more obscure, or even if you want to design your own, dress in your best crime-fighting, super-powerful suit!
Wednesday is another returning favorite that everybody can enjoy. Pajama day is a well-celebrated spirit day that everyone can get excited about. Sleep in late on the 16th and come to school in your PJs and bedhead, but try to stay awake for class!
Thursday celebrates our school spirit as well as our excitement for homecoming. Remember to wear the AHS school colors for red-and-white day to show your Grizzly pride! It's easy to pull this one together, and fun to see everyone in the commons match each other!
On Friday, an all-new spirit day is making its debut in celebration of Homecoming, and shares its theme. Galaxy day is an idea we've never really tossed around before until this week, but rest assured it will be a lot of fun! Keep your eyes open for space-print leggings and tinfoil hats, and whatever else AHS students can find!
Remember, the same dress code applies during Spirit Week as every other day. Just because we're allowed to get a little silly doesn't mean we can break the rules. Keep in mind, you can't wear masks to school, or anything too revealing or with inappropriate symbols. That said, feel free to put your own spin on your Spirit Week costumes, and make them your own! And don't forget to dress warm!
Leave a Comment