Government shut down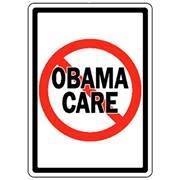 In the past 35 years the United States government has shut down 17 times, but what does that really mean? When the government shuts down it's because a spending bill has not been agreed upon between the president and congress. During this particular government shut down a bill has not been agreed upon because the bill that congress proposed for the next fiscal year does not include money for Obama care, so Obama vetoed the it. As I'm sure you can assume, when the government is shut down due to spending problems, "unimportant" government resources stop running. Resources such as the U.S. postal service is privately funded and still running. While resources such as national parks, government libraries and the national archives are shut down because they are deemed not necessary.
The last time the Government shutdown was from December 16, 1995 to January 5, 1996. Coincidentally this was the longest government shut down to date. In 1995 when the government was shut down it was for very similar reasons. The congress came up with a bill to slow government spending which conflicted with the fact the the president wanted to boost the money given to public education, environment and health care. When there is a government shutdown it severely affects our veterans. It is predicted that if Obama and the congress don't decide on a bill before the end of October 3.6 million vets will be left to fend for themselves.
When the government shuts down it usually only lasts four days before they come to an agreement and the president signs the bill, ending the shut down. So far the government has been shut down for nine days with no signs of ending any time in the near future.
Leave a Comment