The Skydrive
Skydrive (Microsoft 365), although unpopular, is relatively easy to use at home and at school. The library staff has warned of people saving their work on school computers, which are wiped when they shut down. This has been the case for several years at Ashland High School, but now there is a way to save work to the cloud so that it doesn't get lost. The school gives students a Skydrive account, that uses the same username and password to log on to the computers at school. Learning to get there is easy and simple:
   At School-
1. Go to the icon that says Microsoft [email protected] and it goes to the homepage.
2. Click on Skydrive at the bottom of the page
3. There should be a calendar on the page and on the top of the screen click on OneDrive
4. Then in big blue words it says new document, the drop down list of types of documents should suffice for any academic purposes
    At Home-
1. Open an internet browser and go to the web address http://students.ashland.k12.or.us/
2. Click on the Skydrive icon at the bottom of the page
3. A login screen will pop up and enter your credentials (the same as logging in the computers at the school)
4. Click OneDrive and create your document.
The Skydrive gives students the applications to use and has more features than Google Drive and is easy to run in any browser. Students can share work for group projects, or if they don't have Word on their computer, they can use it through the Skydrive.
Google Drive (formerly Google Docs) is a viable alternative if you don't like the Microsoft system. This requires a Gmail account but is also simple and easy to use. After making a Gmail account, users have a Google Drive where you can save and edit Word Documents, PowerPoints, Excel Documents and more.
Another benefit of using the Skydrive or Google Drive is if the computer freezes or shuts down, the program saves your work and none of it is lost. No more getting mad at the device, no more lost work and unfortunately, no more excuses.
Leave a Comment
About the Contributor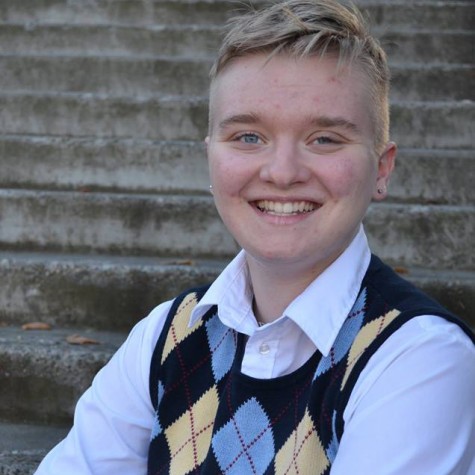 Regina McGough, Editor-In-Chief
Regina is a senior at Ashland High School. She spends most of her time on school work but enjoys reading science fiction and fantasy novels. Her family...