Key Club Dance Fundraiser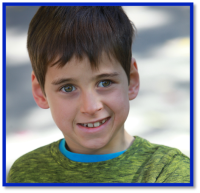 Key Club is hosting a dance called Turning the Tables. It is a Sadie-Hawkins style dance in which gender stereotypes are reversed. A Sadie-Hawkins dance means that instead of boys asking girls, girls ask boys. Ashland High School rarely has Sadie-Hawkins style dances; this is your chance to switch it up.
The event will take place in the Ashland Community Center/Pioneer Hall on April 19th. It will go from 8:00pm to 11:00pm. The dance is country western themed. There will be decorations such as hay bales, twinkle lights, saddles, and candles. Make sure to dress up as a cowgirl or cowboy to match the theme. If you buy your ticket on the quad, the dance costs $6 for singles and $10 for couples. At the door of the dance, it'll cost $7 for singles and $10 for couples.
Key Club is raising this money for our school's sparrow, Luke Laurenson.  Luke is an elementary student from Bellview with quadriplegia cerebral palsy. Cerebral palsy affects all four of his limbs. Doctors don't know if Luke will ever walk, talk or feed himself. However, Luke's amazing progress has earned him the nickname of "miracle." The funds raised by Key Club, sponsored community services, and funding projects will go towards an Eye Gaze System for Luke. The system will allow him to communicate and write on a computer using his eyes.
Last year, Key Club hosted a dance called Jamaican Me Crazy. The dance was a real hit with live music and fun decorations. Key Club invested in colorful party lights to make it seem like you were at a concert. This dance funded schools in Jamaica.
The club holds high standards for the dances they host, so don't miss the next one, Turning the Tables.
Leave a Comment