How to Save Money at Prom
By: Hannah Borgerson
As prom approaches, there is one thing students need to keep in mind: prom can be spendy. The question is, how can Ashland High School students make their night in the enchanted forest consume less of the green cash in their pockets? The key to saving money on prom night is being resourceful and sticking to a budget.
Girls, you need to be reasonable. I understand you want the dream dress that makes you look like a princess, but do you really need to spend 300 dollars to feel beautiful? Keep in mind that in addition to the dress, there are additional expenses like shoes, boutonniere, nails, hair and perhaps dinner (if your date is not old fashioned and refuses to pay). Boys, your spending consists of renting/purchasing a tux, getting a corsage and paying for dinner. And I warn you now, dinner for two at a classy, Ashland restaurant can run up a tab of around 50 dollars. All these things can add up, and before you know it prom night can leave you broke. Here are a few tips to keep your prom night more affordable:
Girls: Have a dress exchange party with your friends. After all, most of those glimmering dresses hanging in your closet have only been worn once. Why not see if another girl takes a liking to a dress and gets a free, yet still glamorous, outfit for prom?
If you want to save money on the prep and beauty part of prom, you might want to consider finding a simple hair style you like and see if one of your friends would be willing to try to do your hair instead of paying for a professional to do it. (Word of advice: have them attempt the hairdo before prom. We would not want a collapsed hair disaster on the actual day).
Boys: Did you know that you can buy a used tux for about the same price as a rental at some tux shops? Ask to see their inventory, or check out tuxes at a consignment shop or even a thrift store. You might be pleasantly surprised. It'll still cost you a few bucks – but will be cheaper than renting a new one for a night.
If you don't want to spend a fortune on an expensive meal and an overpriced salad for your date, you can always cook up a nice meal at home. See if there is a friend's house that would be willing to act as a restaurant for the night. Have a get-together the afternoon of prom to prepare the meal and dessert. For a large group going to dinner together, this could save each person up to 20 dollars.
Both: Flowers are naturally beautiful, therefore you don't need to spend an absurd amount of money on a boutonniere and corsage, just make your own! You won't have to be limited to the flower layouts and colors in the store, you can create an arrangement unique to you!
Here are a few crafty links to assist you in your mini-bouquet making adventures:
http://lovelycraftyhome.com/
http://www.wikihow.com/Make-a-Boutonniere
A commonly desired form of prom transportation is the unoriginal, yet classy limo. But let's face the facts; limos cost, on average, around 70-100 dollars per hour. Renting a limo for three hours would cost a group of ten people about 30 dollars per person. Rather than spending that cash on a fancy car you'll be in for about 40 minutes, why don't you just take your own car? Another cheaper option for larger groups is a party bus which costs only about 30-40 dollars per hour.
View Comments (1)
About the Contributor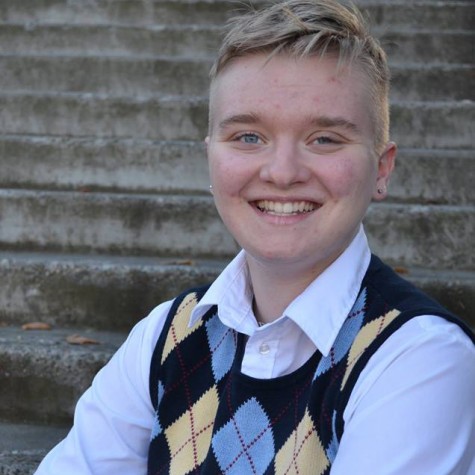 Regina McGough, Editor-In-Chief
Regina is a senior at Ashland High School. She spends most of her time on school work but enjoys reading science fiction and fantasy novels. Her family...