More Than Just a Test
Nothing instills fear in upperclassmen looking towards college applications than three letters: SAT. On Saturday June 7, the daunting standardized test will come to Ashland High School. This will be the first time taking for many juniors. Many students take it twice, the first time being in the spring of their junior year. As seniors, most take it in the fall.
For the Ashland test, students must check in at 7:30 AM before the 8:00 AM test. The test will be held in the Interactive Video Conferencing Center (IVC). Students must bring four different items; their admission packet, two No. 2 pencils and a soft eraser, photo ID (a driver's license or other form of ID) and an acceptable calculator (no cell phone calculators). Students also have a suggested list of items to bring. These items range from a watch with no audible alarm to a snack for breaks. For the complete list of items to bring (or not bring) click here.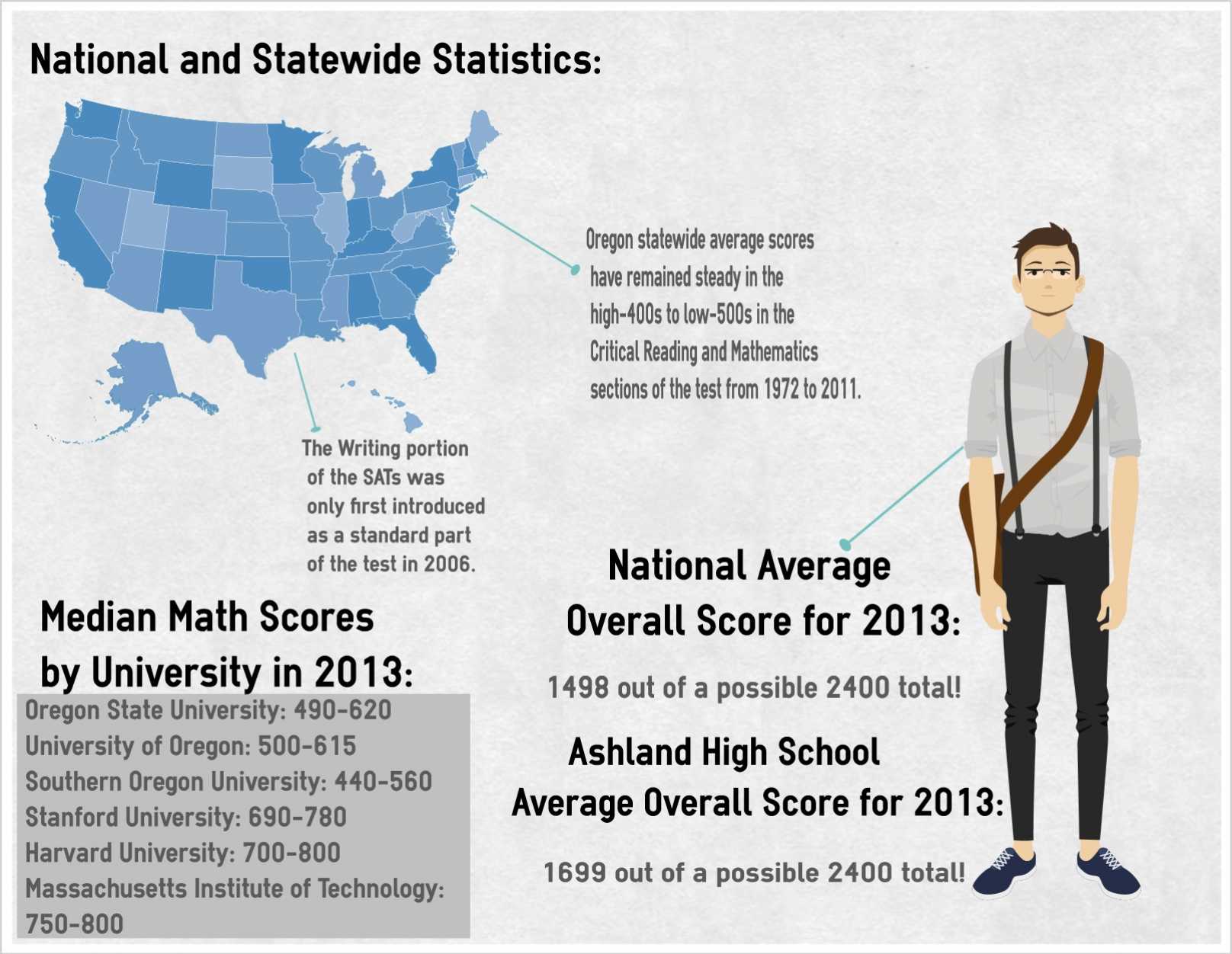 The class of 2015 is the second-to-last class to take this incarnation of the SAT. The test is having a major overhaul in the spring of 2016. The essay will now be optional, the large numbers of archaic vocabulary is going away, and the math will cover a wider and more expansive subject area. While these changes are important, they should not be the focus for this test-taking class. They have to deal with the same test that their family members and friends took in the previous years.
SAT prep is a big industry, and an expensive one too. The  average class costs a whopping $1,100, while individual tutoring can cost upwards of $200 per hour. However, recent studies have shown that this prep may not be very helpful. A Wall Street Journal article states that the costly help only adds about 30 points to the average test taker's score.
Ashland juniors can take either the normal SAT or subject tests. Some students, like Joseph Yaconelli, are taking subject tests in categories that will help them catch the attention of the colleges they want to attend. Yaconelli is personally taking Math 2 and Physics.
"It's the harder one," Yaconelli says about the Math 2 Subject Test.
Others, like Tim Kiesling, are simply taking the normal SAT and "might not show up."
 Standardized testing is a very important aspect of college admissions today. It is unavoidable for most elite colleges, and even many lower-tier universities as well. It may not be fair, but it is a requirement. Best of luck to those testing this year, and remember to breathe.
Leave a Comment