The 2014 Sleep Out
Get ready to pack up those sleeping bags, get together that tent, and bundle up for this year's Sleep Out!
The Sleep Out is an event put on by Options for Homeless Residents of Ashland (OHRA).  OHRA supports individuals who are struggling with homelessness and low income, and the organization puts on the Sleep Out to raise awareness and money.
An individual taking part in the Sleep Out can ask for pledges from people who are interested in donating to OHRA. The pledging needs to happen prior to the Sleep Out. A pledge is when one asks someone to donate money for a cause, such as helping those in the Rogue Valley who are homeless, in return for doing a challenge or event.
The Sleep Out takes place on Saturday, Nov. 8, behind Lincoln School, starting at 2:00pm, and ending at 11:00am the next morning.
An interview with the president of OHRA, John Wieczorek, and the case manager of the Maslow Project, Cheyenne Nichols, put some new topics into light.  "I think my biggest inspiration to be involved in helping with OHRA is probably Dorothy Day,"  said John Wieczorek. "She really did some amazing work for people, and was a journalist at the same time."
After the initial interview had subsided, Nichols made a comment referring to the way that people who are homeless should be addressed. "I'd just like to add,"  she said, "That when you are writing the article, could you consider replacing the phrase 'the homeless' with 'people who are homeless'?". Nichols made a valid point.
Often, people inadvertently discriminate against individuals who are homeless. We say 'the homeless', or 'that homeless person', but what we are forgetting to consider, is what those phrases really mean. Saying 'the homeless' strips an individual of his or her character. It implies a label instead of a personality, and sets individuals apart from the rest of the world.  People often classify others as 'the homeless', ignorant of their actions.
Switching 'the homeless' to 'people who are homeless' gives the phrase a new meaning. By simply adding the word 'people',  one can acknowledge them as  human beings.
OHRA and The Maslow Project both work towards creating opportunities for people to live without poverty, and are dedicated to helping people who are homeless. Show your support to OHRA and your community by coming to the Sleep Out, and remember, stay warm, bundle up, and make sure that you have a great time!
For more information about the Sleep Out, pledge packets are available in Ms. French's room and in the Maslow Project's office in the main office.
Leave a Comment
About the Contributor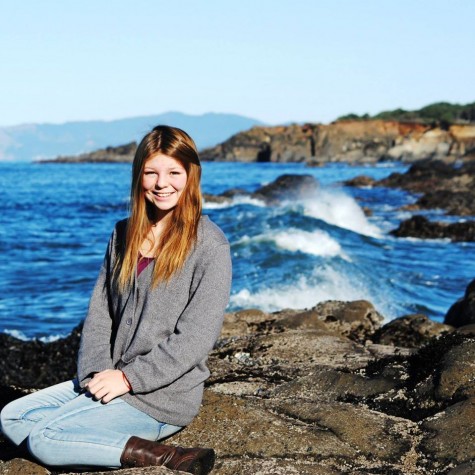 Sinead Pyle, Reporter
Sinead Pyle is a freshman in high school, a midfielder on the school's Junior Varsity team, and a staff member of the high school's Rogue News Online....