Heart for Moose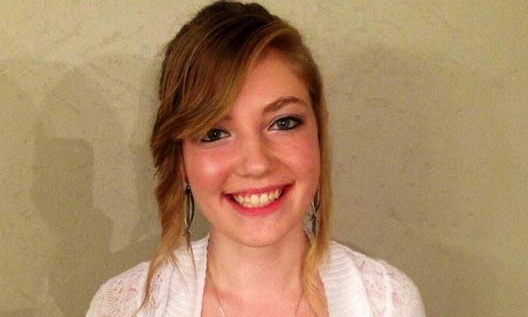 The early morning air and chilling wind didn't keep students inside on January 27. The first day back after finals students gathered on the Walter A. Phillips field to send a message to Hannah "Moose" Thomas-Garner. The slow stream of people turned into a crashing wave as hundreds of staff and students gathered to make a heart shape. In the center about a dozen students held up letters spelling M-O-O-S-E.
Principal Michelle Zundel spoke to the crowd, explaining how when one of "our own" goes missing, they are not forgotten: that everyday they are missed.
Her family has hope that the image and message to Bring Hannah Home goes viral and that somewhere, Thomas-Garner will see it. The Mail Tribune and Ashland Tidings were at the event taking pictures and interviewing to help spread the word even farther. Missing since November 30, Thomas-Garner was last seen on Dead Indian Memorial Road east of Ashland. She was attending a party the night before, her car was found abandoned near Mount Shasta, California. Rumored to be traveling in California, there was a sighting near Dunsmuir, CA, on December 1.
Students are asked to share any information they know about Thomas-Garner's whereabouts immediately, and should call 541-482-5211.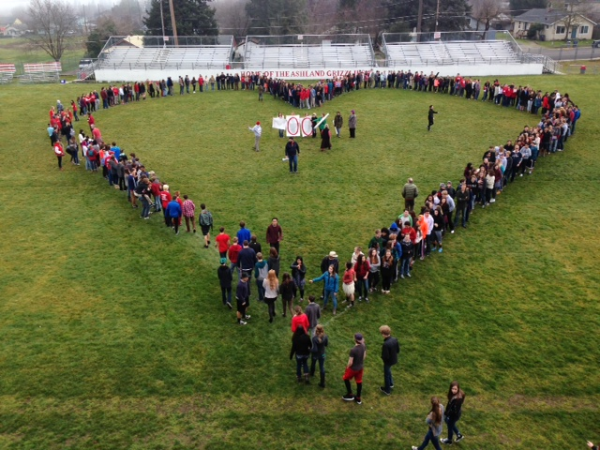 Leave a Comment
About the Contributor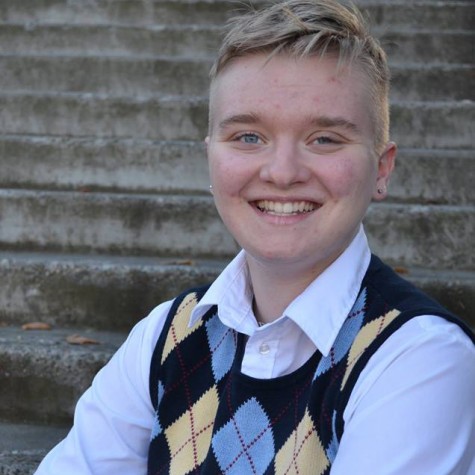 Regina McGough, Editor-In-Chief
Regina is a senior at Ashland High School. She spends most of her time on school work but enjoys reading science fiction and fantasy novels. Her family...