Psychology for a High School Freshman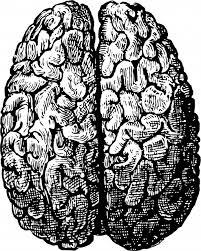 A successful therapist needs to be a good listener. They need to be able to keep a secret, care genuinely about others, be self-aware and comfortable talking to all types of people.
Freshman Rowan Dearborne is all these things and more. He has enthusiasm for helping others and loves listening when it's needed. Dearborne's friends think it makes sense because he has "helped each of them at least once."
Dearborne has a path to follow: create a psychology-inclined sophomore project, take AP Psychology as a junior, and go to a school outside of Oregon which offers a strong program in this field. He doesn't mind which school as long as he gets "out of Oregon." Some of the best schools for a psychology major are: Stanford University located in Stanford, California; Yale University located in New Haven, Connecticut; Harvard and Radcliffe Colleges located in Cambridge, Massachusetts and University of Pennsylvania located in Philadelphia, Pennsylvania.
Psychology is one of the most popular bachelor's degrees in the nation. Gaining this degree is one of Dearborne's goals, and this will help him pursue his passion: helping queer teens and adults. Even with all the schooling he's going to need, almost eight years at the least, Dearborne is positive of where his interests lie.
Any one of these schools would cost a fortune to attend, the most being $44,184 for annual tuition, so Dearborne is prepared to have a side job during college. But his goal is to one day be able to have his own private practice or be in schools for convenience.
Dearborne doesn't want to be a therapist for the job security or the pay, which can be an average of $87,712 a year, but to help others in tough situations. Out of the goodness of his heart Dearborne wants to do this. It is not because he's had a rough experience, but because he hears a calling and wants to dedicate his life to the betterment of others.