Toys Break, but Memories are Forever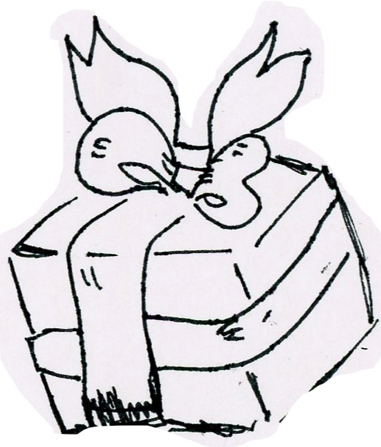 It's Christmas morning. A freshly powdered blanket of snow clings to the ground, the milk and reindeer cookies have been eaten and little boys and girls leap out of their beds and dash down the stairs to gawk at the mountains of presents Santa delivered in the night. All those Black Friday wrestling matches and races were worth it. Lisa got her greatly needed plastic ponies with colorful hair and Johnny has finally completed his Lego Batman set. But the next day, the bat mobile lay in broken pieces and locks of rainbow hair fall to the floor in retaliation. The decorated pieces of plastic are thrown out and a week later completely forgotten.
The idea of giving presents to our loved ones to show how much we appreciate them is a sweet gesture and feels good when you see their faces light up with gratitude, but when did that notion turn into a mandatory gift giving frenzy? Yes, dozens of presents just for you gives a rush of excitement and anticipation. Counting down the days until they can be opened only adds to the mystery. But what happens when that day comes and those mysterious gifts turn into unwanted socks and underwear? The disappointment settles in and you're forced to nod and smile with gratitude.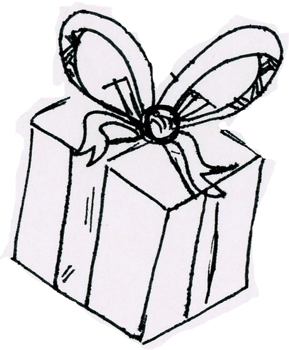 This year, instead of a mountain of unwanted presents, my family and I have decided to get a few gifts for everyone and go on a Christmas vacation to create memories and reconnect before facing a new year of work and school. At first, I was disappointed I couldn't rip into a bunch of presents in the morning, but then I realized that those few hours of Christmas glee didn't compare to the memories of making snow angels and snowmen with my family or the satisfaction of smashing a giant hunk of snow into my sister's face. In the past, I took for granted these types of precious moments over break, but I now notice I remember spending time with my family more than the actual present unwrapping.
Another reason we decided to do this was because of the expense that came along with a bountiful Christmas. On average, one person will spend $700 on presents, meaning that the U.S. on a whole spends $465 billion on gifts, according to Investopedia. Buying during the holidays seems obligatory. I remember buying a few more things for friends and family because the store was having a huge sale or Cyber Monday got the best of me. This year though, we are focusing more on spending time with family and not the presents.
The holidays are reasons for families to come together, to visit members you only see around this time, a reason to get over family feuds and take a break from life for a while. Even religious traditions behind this month can be traced back centuries and when it all comes down to it, the bringing together of family and community are a vital part. I'm not saying we should do away with presents, because this season can be a nice opportunity to show those you care about some appreciation. Still, we should keep in mind that presents are not what Christmas is all about.
Leave a Comment