Planning The Perfect Trip To Disneyland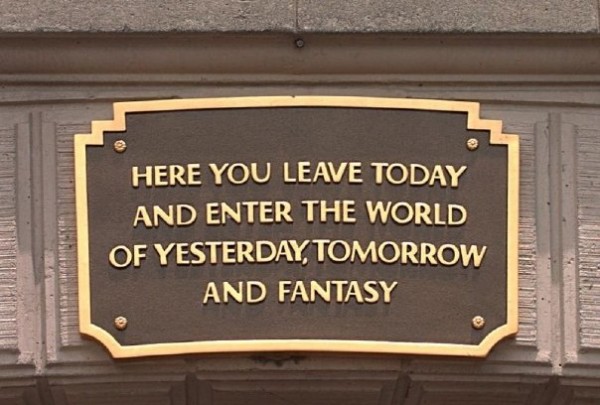 For over 55 years, families have been vacationing at "The Happiest Place on Earth." Many of them, however, have been seriously overpaying for food, lodging, etc. and just getting ripped off in general because they planned their vacation the wrong way.
When Disneyland first opened on July 17, 1955, Walt Disney saw it as a place where families could come to a clean, safe environment and spend time together for an affordable price. He incorporated ticket books that had tickets from "A" to "E" attractions. The A's were smaller rides such as the King Arthur Carrousel and walk through tours. From there, the tickets would admit the guest to a higher quality, faster, and more thrilling ride. It cost a dollar admittance fee for an adult to get into the park and just 50 cents for a child. Factor in food costs, and they paid about two dollars a person.
Several fast food restaurants are located across the street, for the money-wise vacationer. However, many people say that enjoying the specialty themed foods and snacks in the park is a necessary part of the experience. If this is your case, here are a few great places to enjoy that will help bring down the price of your stay: Rancho Del Zocalo at the entrance to Frontierland, Village Haus restaurant in Fantasyland, and Redd Rockets Pizza Port in Tomorrowland. Also recommended is the River Belle Terrace in Adventureland, the only place in the park a guest can find specialty raspberry cheesecake.
As for ticket prices, the best way to buy is online, such as eBay. There are also Ticket Packages that can be purchased on Disneyland.com, which are great for families who can't afford to buy individual tickets at the gate. These packages run for several days, and most of them are "Park Hoppers," meaning they also allow access to California Adventure Park, also owned by Disney, which is located right across the lot (it's an entrance exactly 250 feet away from the entrance to Disneyland.) These packages cost anywhere from $152 (child) and $169 (adult) for three-day park hoppers to $176 (child) and $196 (adult) for six- day park hopper bonus tickets.
When reserving a hotel, always think about proximity to the park. Let me tell you, it is not easy to haul a couple of very sleepy kids/siblings onto a shuttle around midnight and then have to wait another 15 minutes for it to take you back to your poorly placed hotel. Recommended hotels close by are: Ramada Inn and Suites and Travelodge. If you have the money, The Grand Californian and Disneyland Hotel, which are both owned by the Disney Company, are very popular with guests. The Grand Californian is located directly behind California Adventure, and the Disneyland Hotel is located very close by as well, ironically, on a street called "Magic Way."  The Disneyland Hotel holds the fondest memories for returning guests, especially Ashland High School art teacher Mark Schoenleber, who vacationed with his family there. As his granddaughter said at the time, "Grandpa, this is the life."
Most families with children prefer driving to Southern California, because it costs less than flying. Others cannot stand the long drive, and prefer the latter. If this is the case, recommended airlines are Allegiant Airlines and United Airlines. If you are planning on driving, good luck finding parking. If you are flying, make sure you have some type of transportation to the resort and wherever else you may wish to go! This is the most overlooked detail encountered today. Taking a shuttle around Anaheim is the cheaper option, but more private modes of transportation are taking a taxi or renting a car.
Leave a Comment