Paris Moves to Germany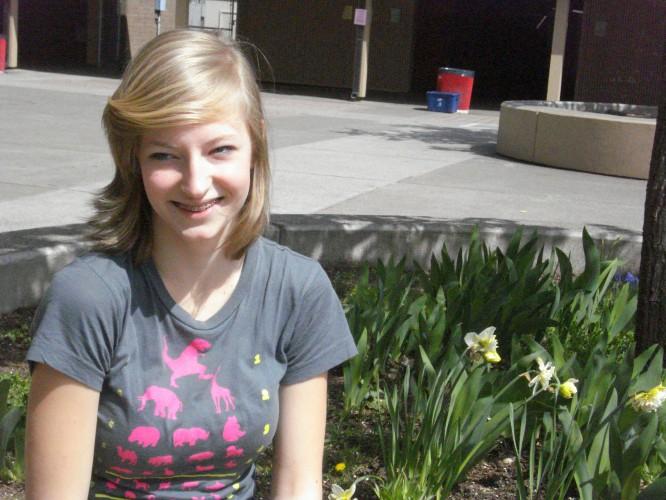 As a teenager in America, the understanding of the governmental culture in different countries can be far from reach: an unknown topic to many. But Ashland High School's sophomore Paris Conner has received the opportunity to not only learn about it, but experience it first-hand.
Paris Conner has been granted the outstanding opportunity to be an exchange student during the school year of 2011-2012 through the organization ASSE. After an interview with Conner about her home-stay next year, it was clear that she is quite a "people person," yet she admits to being "definitely nervous about having a family… and making friends at school" but is sure she'll have a great time "no matter what."
If you've ever met Conner, you would know that this is not something to worry about. Conner's personality combines a bubbly, friendly attitude with a great sense of humor that even endears a stranger to her. As a member of Ashland High's Swim Team, a Danceworks dancer and a devoted local volunteer, Paris is very community minded, which will serve her well when she arrives in Germany. "I am so grateful for this opportunity," Conner says, "But I know I will miss my friends and my extra-curricular activities a lot."
After deciding on her goal to go on exchange her junior year, Conner began the application process which proved to be more than just an application. The process was grueling; after writing essay question after essay question Conner sent many applications to many programs including Rotary, Youth for Understanding and AFS. Prepared to try her hardest for the opportunity to study abroad, she applied to as many scholarship programs as possible. Her confidence was dragging after being denied by a few organizations, but finally she was accepted.
"The application process was way harder than I thought it would be," said Conner, but she was ecstatic when granted a full scholarship to go to Germany through the program Congress Bundestag, funded by the exchange association ASSE.
Unlike other student exchanges, Congress Bundestag offers the unique opportunity for students to get to know their own government on a one week orientation in Washington D.C. During this time, they will be able to speak to America's congressmen as well as learn about the structure, frame and goal of the American government. To add to the experience, a select group of students from Germany will travel to America after an orientation of their own government.
After her government orientation in July, Paris Conner will embark on her journey to Germany, where she will start by attending a language immersion program through ASSE. As a girl who has taken only Spanish since middle school, this will be a new experience. "I will definitely start learning German right away," Paris said, "but I'm sure it will be really important to be immersed in the culture in order to learn the language fully." After these three weeks, Paris will finally get to do the most nerve racking and thrilling part of the exchange student experience: meet her host family.
When asked about what she will miss the most, Conner states "I know I will miss my friends. I love my friends. And all of the little things you don't think about or take for granted… like just sitting on the quad. But I am so excited to be a part of another culture."
Leave a Comment