Local Radio Station To Go High Power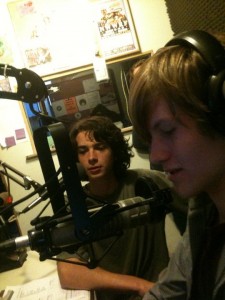 Have you ever wanted to have your own radio show? Have you ever dreamed of having people sitting in their car, and listening to whatever you have to say? A few Ashland High students are actually living this dream.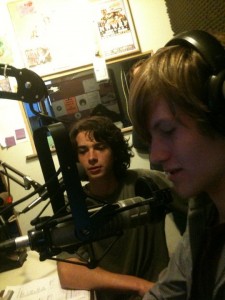 KSKQ 94.9 FM is Ashland's own local radio station. All of their producers are volunteers from the community, and a few producers are AHS students. Keb Bales produces "Crossfire," a political talk show on Saturdays from 10am to 11am, in which he converses with local people of interest about both local and national issues. On Wednesday from 4pm to 5pm, Wolf Black produces "Swallow Your Soul,"  a music show, where he plays a myriad of indie rock bands. One program, "Live From The White Room," on Saturdays from 11am to 12pm plays a combination of classic hard rock and metal, as well as local rock bands, particularly AHS musicians.
However at the moment KSKQ is a low power station. Meaning that if you want to listen to it, the signal is only strong enough be heard in your car within Ashland city limits. If you're in your house and you want to listen, go to http://www.kskq.org/ Click on "Listen Now" and you can listen to the station on iTunes.
If you don't have access to a car or a computer, don't despair. This November KSKQ intends to go full power, which means you will be able to listen to a clear signal  from Ashland to Grants Pass, even in buildings.
To produce your own show, pick up an application at the KSKQ station, on 330 East Hersey Street, suite #2.
Leave a Comment