Make Your College Education Affordable!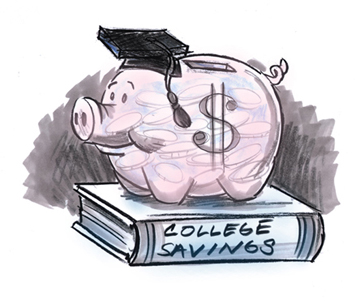 We all know college isn't going to be cheap, but why not make it as affordable as possible? There are plenty of opportunities out there for making your education attainable. Everything from financial aid to federal aid will be able to help you make your college dreams come true, and scholarships are just the start.
How to find scholarships:
Finding scholarships can be hard if you don't have the right tools, and you may not know where to start. Never fear, scholarships.com is a great place to begin. Also, make sure to check in with the counselor's office, because they have plenty of resources when it comes to paying for college. Remember, it's never too early for searching, because the more scholarships you apply for, the better chances you have of racking up money for YOUR education.
When to apply:
According to the National Scholarship Database, nearly 60 percent of scholarship deadlines fall between the months of February and April. Students should try to apply sometime in autumn and submit well before the deadline. You should never submit your scholarship after the deadline because some organizations won't even accept them. It's always better to be sooner than later so keep deadlines in mind.
Who is eligible?
Not all scholarships are academic. In fact, some don't even require you to write an essay. Anyone will be able to find a scholarship that suits them (even middle school students). Do you enjoy knitting? There's a scholarship for that. Do you have a twin? There's a scholarship for that. Are you left-handed? There's even a scholarship for that. Just because you may not have a perfect GPA, that doesn't mean you don't have a chance at winning scholarships.
A few scholarships to keep in mind:
Websites to keep in mind:
http://www.scholarships.com/main.aspx
http://kaarme.com/find_scholarships
http://www.collegeandfinance.com/32-weird-scholarships-almost-anyone-can-get/
Leave a Comment