A Letter From Mitchell Fennell, On Exchange in Germany
Hello! My name is Mitchell Fennell, and I have spent the last six months exchanging in northern Germany.
Going on exchange has really been one of the best decisions that I have ever made. In the last few weeks before I left, I wondered if I had made a mistake. During the last night, I was positive that I had made a mistake, and when I got on the plane, I was one hundred percent certain that I had really screwed up. Losing an entire year in Ashland seemed like a big price to pay; especially since I had no idea what was waiting for me across the Atlantic. Apart from a few emails featuring less than fantastic English, I had never met any of the people who were supposed to feed, house, and help me adapt to the new country. Luckily for me, there was no reason to be worried. Both of my host families have turned out to be better than I could have ever asked. Taking in a random stranger for three months already requires lots of patience, but when the random stranger doesn't speak the language, the amount of patience required goes up enormously. Whether they be my host family or not, almost every German has been so helpful to me. They have waited for minutes at a time while I slowly work my way through a sentence. They have taken me to hockey games, skiing, the Baltic Sea, and Paris. All of these trips have been amazing, and I feel incredibly lucky to be here.
I have even recently begun to understand the hopeless morass that is the German language. I have gone from barely being able to introduce myself, to being able to carry a logical (although grammatically flawed) conversation. As my understanding of the language improves, so does my understanding of the culture. Everything is just a little different here, from the number of holes in binder paper, to the relationship between students and school. These things are finally starting to make sense to me. As everything has fallen into place, Germany feels like it really has become my home. It's going to be incredibly hard to say goodbye; I'm already dreading my flight back to the US. This exchange has been an incredible opportunity, it's something that has truly changed me for the better, and I know that when I do eventually fly back to Ashland, I'll come back knowing that I made the right choice to leave America behind.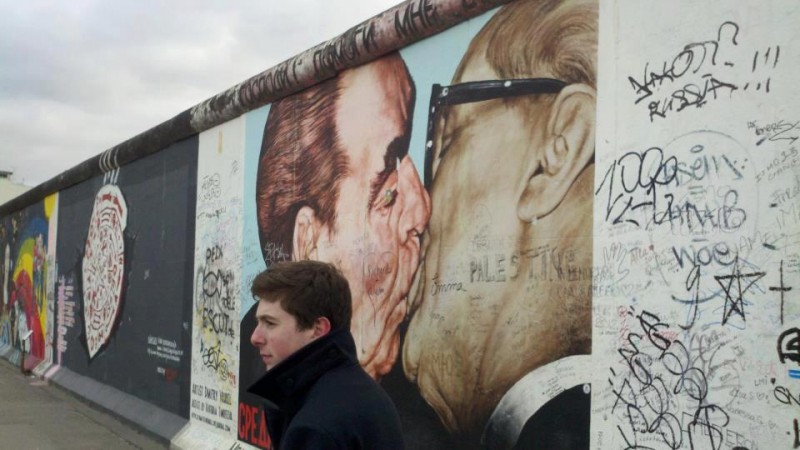 Leave a Comment