Is Donovan Henderson Our Future Mr. Grizz?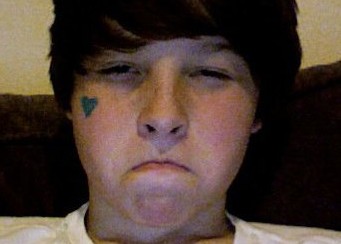 Ever since the day he was born, Donovan Henderson has been preparing to participate in the 2013 Mr. Grizz competition. While his early years were spent learning to wash cars and dance, lately he has devoted more and more time towards training for pageantry. According to Henderson, although Mr. Grizz may seem all fun and games, it has a more serious side.
Mr. Grizz isn't just a competition and Henderson isn't just a competitor; all proceeds raised by Mr. Grizz will go to the Children's Miracle Network which helps sick children in need. Henderson says his favorite part of the competition is "getting to be a part of something that is helping someone else."
"I just thought it would be fun and when Diana [Gilliland] explained it to me it sounded like it was for a good cause and so I was all for it," says Henderson. The determination present in Henderson makes him one of the top two freshman candidates in the competition.
All jokes aside, the Mr. Grizz competition supports a good cause. Anyone interested in watching Donovan Henderson and 7 other Ashland High guys should attend the Mr. Grizz pageant on Friday, April 12 at the Mountain Avenue Theater at 7:00.
Leave a Comment